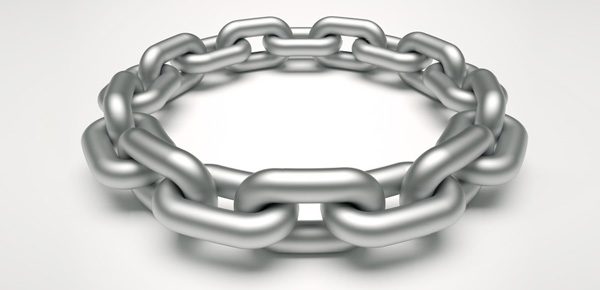 Internal links on your website is an essential part on your onsite SEO strategy. Today we are going to brief about how to optimize the internal linking structure of your website to make sure that search engines index your pages correctly.
Internal Links Should:
Use keywords as anchor text
Be interspersed with the content of your site
Interlink between pages of your site that are identified with one another
Open in the same browser (i.e. don't use target="_blank" in the URL code)
Be "dofollow" (i.e. don't use the rel="nofollow" in the URL code)
As both visitors and search engines will explore your webpage utilizing the same internal links, you have to discover the right balance between creating internal links for visitors and creating them for search engines.
Not all internal links are seen equally by search engines, in that the more noticeable the location of an internal link, the more esteem it's allotted. In this way, an internal link put inside the main content on a page will pass more authority than an internal link placed in the footer of a page. The primary places that you can place internal links are, in place of the value they pass: top navigation, in-content, sidebar and footer.
What are the particular SEO recommendations for improving the internal links on your site?
Optimize the menu links on your website:
The navigation menu of your site has a huge impact on the linked pages as it shows up on all pages of your site. The words you use to link from one page to another will influence which keywords the target page ranks for. So don't link the words "Click here." Turn your keyword into a direct link to the appropriate page.
Descriptive Link Text:
Wherever possible, match (exact, phrase or synonym) the text of the link to the keyword that you're attempting to rank the linked to page for.
Link your blog content to your product pages and category pages:
If a blog post is relevant to a product or category page on your website, you should link to that page from within the body text of the blog post. If the link does not fit into the article, include significant links below the regular text: "Related: this category page."
Utilize High Authority Pages:
The most authoritative pages on your site are those with the most/best external links pointing to them. You ought to add internal links to all of those pages that point to the pages that you want to rank well in search engines. Your high authority pages might not be the ones you expect them to be, so utilize a tool such as Majestic SEO, Ahrefs to confirm which ones they are.
Google comprehends contexts. If you utilize relevant anchor texts on your website, you will help Google to rank your web pages for the right keywords. A good internal linking structure will additionally help your website visitors to find the right pages more quickly. Check out our SEO services and start making a difference in your online marketing.