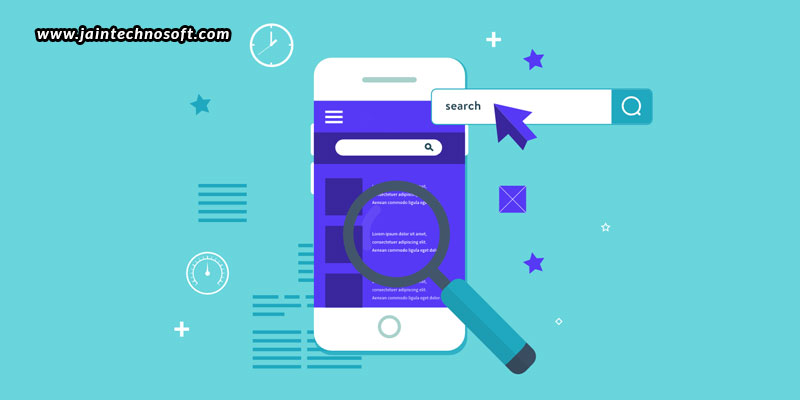 There is so much we have been hearing about mobile first indexing. But, there is one thing we may have not heard about in this context, and that is internal linking. There have been lots of popular methods for providing crawl paths for search engines, like bulky main navigations, HTML sitemap-style pages that exist for internal linking, and blocks of links at the bottom of indexed pages.
Before we delve into these three methods, it is important that we first understand what mobile-first and internal linking are. Internal linking has always been an important component of SEO. Although links may matter lesser now as a ranking factor, but they are still a primary way to qualify for the competition.
Google is now looking for pages that appear on mobile for everything that it previously looked for in desktop pages. These could be ranking factors, link graph, SEO directives, etc. In fact, Google Search Console may have also been saying that your site has been moved to primarily mobile indexing. If you have limited number of landing pages on your site, you may have thought about ways of bringing them to the attention of Google, to make sure that they get noticed, and that they can get a good amount of your site's link equity. SEOs generally look for the number of clicks a landing page is getting from the homepage. This is known as crawl depth.
Mobile-first indexing greatly impacts a site. In the case that some of your links aren't present on mobile, internal linking won't work. Also, if your links are visible on mobile, they may be overwhelming to users because of the reduce don-screen size. Thus, for links that remain visible, an internal linking structure that can be rationalized on desktop, can look overbearing on mobile. One of the most common tactics for large sites is that many of the links are part of the site-wide footer, but which vary according to the page you are on.
Now, let us get back to the three methods of establishing crawl paths on large sites.
Bulky main navigations
You need to consider the implications of having a good number of links on every page of your site. This results in the equity not being concentrated on where you need it the most. Moreover, you are asking your customers to find their way around a comprehensive navigation, which may be overwhelming for them. However, this has never been the solution for sites above a certain size. Sites that have hundreds and thousands of landing pages can't use the main navigation as an option for creating crawl paths and distributing equity in a proportionate manner.
HTML sitemaps
When there are links in the footer, it allows link equity to flow through into the deeper parts of the site. However, the ideal page here would be noindex,follow. But, Google, over time, begins treating noindex,follow as noindex,nofollow. Thus, given the low crawl priority of noindex pages, Google will eventually stop crawling them at all. Thus, Google won't discover new links that you add to your HTML sitemaps, and won't add equity through them either. Therefore, you must index your HTML sitemaps. This means that for a large site, you are indexing dozens or hundreds of pages.
Link blocks at the bottom of indexed pages
When there are links hidden behind dropdowns, with mobile-first indexing these hidden links are not treated differently than visible content. Taking advantage of the height of mobile landing pages and quantity of internal linking, this is the most broadly applicable method for deep internal linking. However, we need to be careful here, with usability and moderation being two important factors.
To summarize, the most scalable method to get large number of pages crawled, indexed, and ranked is on-page linking. Main navigation and HTML sitemaps lack the scalability to deal with this situation. Thus, links blocks at the bottom of indexed pages seem to be a more beneficial option. And, you can always hire a professional digital marketing company in India to help you.