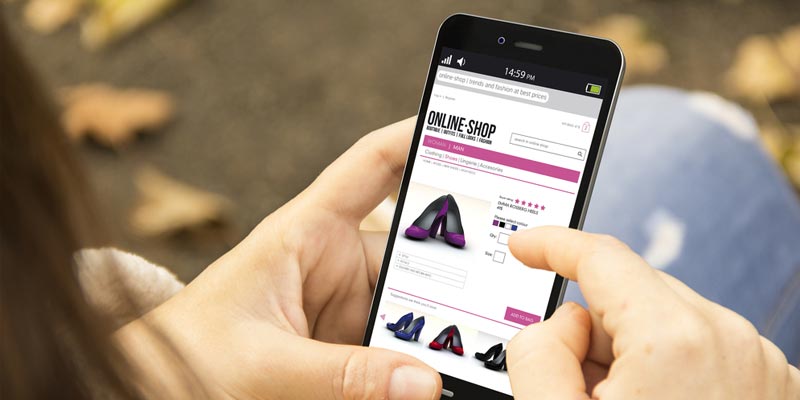 Since the past few years, we have been seeing how mobile searches have outnumbered desktop searches. Because of this shifting trend, Google started focusing on the mobile-friendly factor in its search algorithm in 2016, and this focus is only going to increase with time. This is why you need to make sure that you are not only present online, but that your online presence is also mobile friendly.
If you belong to the list of companies that are present online, but haven't focused their marketing efforts on mobiles yet, get ready to fight a struggle as mobiles become more and more dominant. If you want to avoid this, you need to opt for professional SEO services in India who can guide you through the process of designing an effective desktop and mobile SEO strategy for your website.
If you say that you have adopted a mobile strategy, can you confidently say that you have implemented it properly, and that it is effective? Well, if you think that you have converted your desktop website into a smaller version for mobile users, and that is enough, you are completely wrong! The tiny screens on smartphones can't render a desktop website version correctly. It needs a specially designed mobile website for the desired outcomes. So, what should you do in order to have a successful mobile website?
Understand your users
Google analyzes various search queries with distinctive intent differently, and brings up different results for each. The intent of desktop searchers and mobile searches varies a great deal, and Google realizes this (and so should you!). Google focuses on the intent of the customer to determine where websites will appear in search results. Generally, mobile users are looking for something fast, like nearby places, nearby services, and directions; while desktop users could be searching for information comparatively in a much relaxed manner.
Analyze the keywords you must focus on
Just like the user intent for both mobile and desktop are different, even the keywords used on both platforms are different. With the advent of personal assistant apps like Apple's Siri, Google's Now, and Microsoft's Cortana, people have started shifting more towards the text-to-speech option, which automatically transcribes spoken words into the search box. Speaking and typing are two varied things. Mobile users tend to speak, while desktop users tend to write. This makes the searches different for both the platforms. Therefore, you must make sure to determine the keywords that your target users will be employing, and create content around those particular keywords for the best results.
Opt for AMPs
In Februrary 2016, Google launched Accelerated Mobile Pages (AMPs), which has given AMP coded pages the benefit to load faster and be featured higher within Google's SERPs. People using their mobile phones for search want to find what they are looking for as soon as possible. This is why a page that loads faster and shows higher on SERPs will be more successful in getting page views and interaction; here, we talk about AMP pages.
Your business can be successful is you have a separate desktop and mobile strategy for your online presence. So, it is always better to have a responsive website that can serve both desktop and mobile users. And, also ensure that your website content is mobile friendly, in terms of text, images, videos, and everything else present on your pages. It is always suggested that you hire specialized SEO services in India to help, instead of putting up the efforts of strategy planning on your own, as professionals providing such assistance have enough experience and skills about the field.