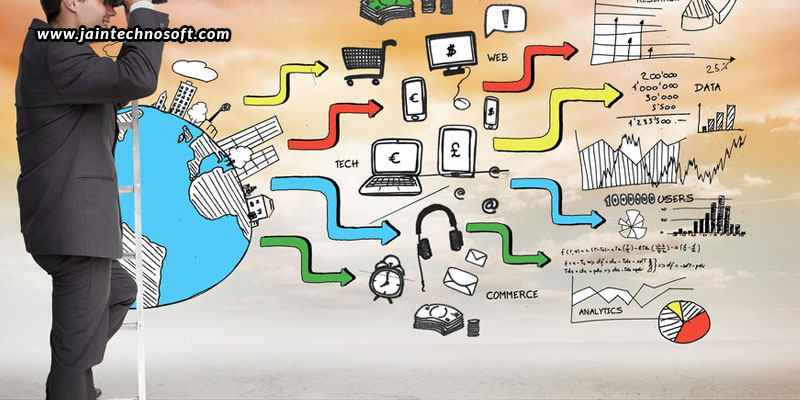 People who hadn't been online all this time, are also getting on the Internet for a variety of purposes like browsing, learning, shopping, and much more. This makes it crucial for businesses and websites to have an effective digital marketing strategy in place. Many businesses hire professional digital marketing services in India to carry out these practices because they know that planning and executing a digital marketing strategy is not an easy task. It isn't a one-dimensional campaign, but a multi-faceted one that can help increase leads and conversions by creating brand awareness. It requires quite some skill and efforts to be put in for making the campaign a success.
Nevertheless, if you are one who executes your digital marketing campaigns on your own, it is important to track the success of your strategies and plans. There are several metrics that can be used to determine the effectiveness of your campaign. Knowing how successful your digital marketing efforts are will help you continue with successful strategies, and adjust strategies that do not show the desired results. Let's help you take a look at how you can measure your digital marketing campaign efforts using some key metrics. However, to measure your success, you'll need to understand your individual goals so that you can determine the metrics that best illustrate your progress on achieving your goals.
Website traffic
A high traffic volume indicates a good possibility of generating more leads. The traffic volume can show that people are finding your website, after which you can identify the sources they are coming from. For instance, if the traffic is coming from search, then you can be sure you have a well-optimized website, and are using the right keywords. Similarly, if the traffic is coming from social media, then you can ensure that you're having a good social media campaign. If you are getting good mobile traffic, then your website is mobile responsive and is convenient for mobile users.
Visitor behaviour
Once you have identified the traffic volume coming to your website, you now move on to checking how people are behaving on your site. Track the number of visits to your website using Google Analytics, along with their behaviour. You can check the pages that users are interacting more with, giving you an idea of the pages that prove interesting for your visitors. You can also check the amount of time spent by users on particular pages.
Bounce rates
Just as much as traffic volume and time on site are important, so are the bounce rates. This will help you identify the pages that are either not interesting the visitors, or are compelling visitors to leave the page for any reason whatsoever. A higher bounce rate means a number of issues like low quality content, slow loading time, misleading landing page, etc.
Phone calls
If you have displayed your phone number on your website that is easy to find, you can expect phone calls too. You must also include a feature for mobile users to quickly call your business directly from your page, instead of having to dial from their dialer pad. This will help increase phone conversions. You can identify the source of the phone calls made too, by asking the caller how they found you. You can also use tracking numbers to tell how a potential customer found your business.
Form submissions
If you have put up a form on your page, check for the number of form submissions you've received. Track where they are coming from using Google Analytics to identify which digital marketing strategy is working well. If the forms submitted are low, you'll have to evaluate your follow up process.
Conversion rate
Determine the conversion rate within each metric to see which ones are the most effective. This way you can calculate your cost per conversion to measure the efficiency of your digital marketing efforts.
Impressions
The number of impressions can also be calculated by measuring your PPC campaigns, Facebook ads, and social media accounts by using the Insights feature. This will show you how many times a particular piece of content is seen by your target audience. A low impression number will mean that you need to adjust your ads and social media strategies.
Revenue
How much revenue is your company earning from your website? The sales will help you know how effective your digital marketing efforts are. You can also check your sales margin by comparing your sales revenue to your digital marketing costs to ensure a profit.
With all these factors combined, you can get an idea about how good your digital marketing strategy is, and where you need to alter your efforts. Or, you could simply hire digital marketing services in India to save you on the hassles.