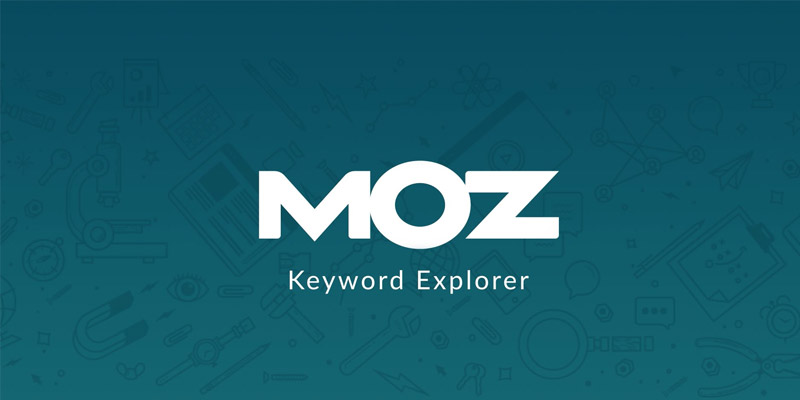 You may have definitely heard of Keyword Explorer – Moz's very popular keyword search tool. But, do you know about the new feature that Moz launched within Keyword Explorer last week? If not, you have got to check out this new addition! With this new feature, you can now search by URL, the easiest way to understand which keywords an exact URL, domain, or sub-domain are ranking for.
You know that keywords are an important part of SEO, and within this aspect, you may have wondered how you can utilize competitive data to your advantage. The most professional SEO services in India have the answer to that. With their help and assistance, you can analyze what your competitors are ranking for, and how you can use that to direct your own SEO strategy. And, with the addition of Moz's new feature, it has become very easy to also see how your site as well as your competitors' sites performs. You can use the search bar to search by keyword, root domain, sub-domain, or exact page; out of which in this blog we will show you how you can use the 'Search by root domain' feature to the most benefit. So, let us begin.
When you are in a competitive market, you may definitely want to get an idea of the keywords that your competitors are ranking for, and see what makes them perform so well as to rank higher than you; so that you can plan a strategy to beat them. These competitors should be those who are in a similar geographical area as you and also sell similar products. So, how do you do this with Keyword Explorer?
Begin by entering the URL, using the 'Search by root domain' option. This will lead you into a Site Overview for your domain, which will show you the number of ranking keywords the site has, the top positions that they keywords are placed in, and the Page Authority and Domain Authority. Also, the top ranking keywords will be shown beneath this data.
You can now compare any two sites with yours by entering the names of your competitors' sites into the two comparing boxes above. You will then be able to see the data about your competitors' sites and the top ranking keywords for all three of you. With the full report of the Top Ranking Keywords, you will be shown a Venn diagram with overlapping areas that show the keywords that you share in common with both the competitors individually. This is the intersection point where you can find perfect keyword opportunities that will let you know where your competitor is beating you, and where it lags behind. The most important benefit here is that you are already ranking for these keywords, meaning that with the data you get from above, you don't have to start from scratch, but all you have to do is improve in the areas where you likely have some content or authority.
Next, you need to identify the keywords that each competitor is best ranking for, which will show you the areas that you need to focus on. If these keywords are applicable to your products/services, you need to work on them. Now, you have two options – either you add them into a Keyword Explorer list for further investigation, or into a Moz Pro campaign to start tracking your ranking progress.
Adding them into a Keyword Explorer list – You can sort the keywords by metrics like Difficulty or Organic CTR, which will help you determine how to prioritize the new keywords.
Adding them into a Moz Pro campaign – You can measure a baseline for keyword performance and track your improvements against it over time. Go about it by adding the keywords manually in the Add & Manage Keywords sections, or add them directly from Keyword Explorer.
So, easy, isn't it? Go ahead and use Keyword Explorer's new addition and tread the journey of keyword research with ease from start to finish, using the above mentioned steps. Or, you could take the help of proficient SEO services in India.