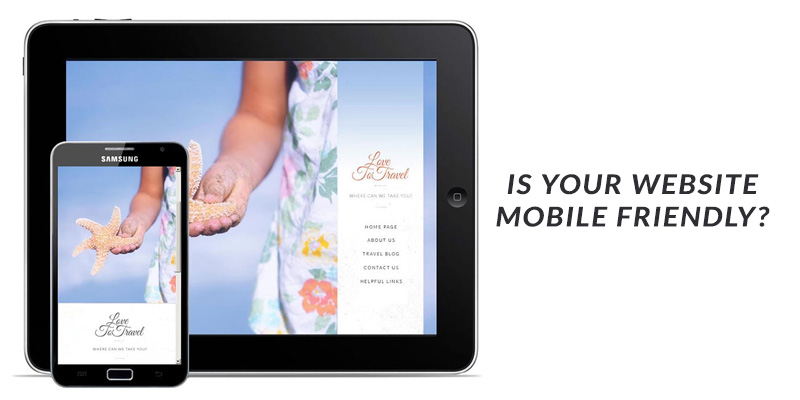 Responsive websites is the rule of the day. By responsive website one means sites which can be viewed on the mobile phones easily. It is a known fact that Google prefers websites which are mobile-friendly, and with the launch of its algorithm update "mobilegeddon", the way your websites will be ranked in search results on smartphones is sure to be impacted.
The fact that mobile websites are gaining more importance is clear from the following statistics:
According to 57% of users, they will not recommend a business which does not have a mobile-friendly site.
There are at least 40% of users who have switched to the competitor's website, only because it is mobile-friendly.
Due to this Google has come up with an improved algorithm which gives preference to websites which are easily accessible on a mobile phone. Its algorithm Mobilegeddon brings down the rankings of all the websites which are not seen as mobile-friendly in searches performed on the mobile devices.
So the most important question is, is your website mobile ready? Can it be accessed easily on a mobile browser? Is it that your mobile site does not give as much information as your desktop site?
In case you are yet to switch on to building an engaging mobile site, then this is the right time to do it. The first step needless to say is to build a website which can be easily read on a mobile device. To check if your website is mobile-friendly or not, first check whether the text is large enough to be read on a smartphone's screen. See to it that you don't have to zoom in or zoom out to view the website's content clearly. Along with this ensure that the website does not use flash video as it is unplayable on mobile devices.
The next critical aspect which needs to be taken care of is the speed with which the website loads on a mobile device. There are many users who use slow internet networks to browse the net from their mobiles. Therefore if your website is developed in such a way that it easily opens and downloads the images, you surely will get an edge over your competitors.
Lastly always check/ test your mobile site with the help of tools Google's 'mobile friendly test', 'mobiletest.me' etc. These tools help you know how your website is viewed by the users as well as Google and other search engines. Also keep in mind to test how the website performs on various platforms like Android, iOS, Windows etc.
Once you follow these steps, you can stay assured that your website is not only mobile ready, but it is sure to garner better search engine rankings as well. With the advent of smart phones, mobile-friendly websites are no longer an option but a necessity for every online business. You can hire the services of experienced web designers to build a website which is optimized for the mobile phones. Better optimization will bring better mobile traffic which in turn will give you improved conversions.