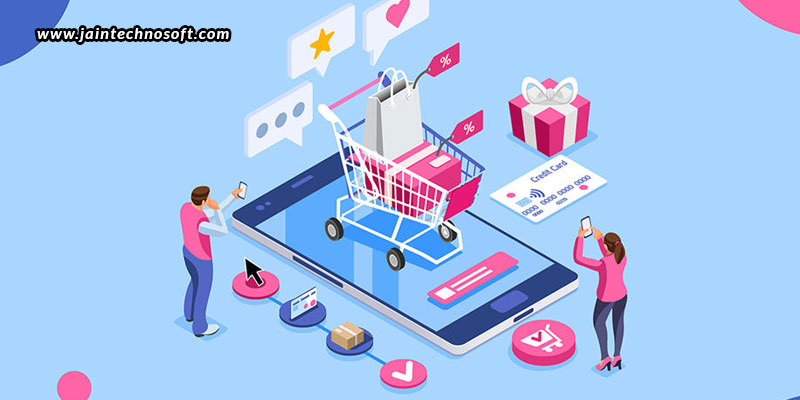 With the whole world going digital after the COVID-19 pandemic, taking your store online too can take your business to the next level. An eCommerce store gives you immense potential to showcase your products in the most creative and lucrative manner, while gaining visibility of millions of users across the globe. However, to make all of this possible, it's important that you adopt the right strategy. Going online with an eCommerce store is not as easy as you may think it to be. There are a lot of features and functionalities that you need your store to contain if you want to carve out a niche in the marketplace.
Here's a complete guide on how to start your own eCommerce Store in India step-by-step
Step 1: The right business model 
The kind of website you need is of crucial importance. You should be choosing the type depending upon your industry, trade, and business. Your eCommerce store could be a single-vendor or multi-vendor marketplace.
A single-vendor marketplace is where your store will sell your own products directly to the customer, with no third party involved in the process. Whereas, a multi-vendor marketplace is where your store will be controlled by an administrator, and multiple sellers can register and sell their products on your platform. Depending upon what you are trying to sell, you can choose one business model over the other.
Step 2: Perfect branding 
Branding is essential for any store, and so is it for eCommerce too. The name and the logo are the faces of a company. The logo is what expresses a company and its products in a small picture.
Choosing a name that indicates you're your business is about, and designing a logo that is representative of the brand, and one that is visually compelling is crucial.
Step 3: The target audience 
Identifying your target audience is highly critical. What gender, what age, what occupation, what region are you trying to target. In short, you need to recognize your ideal customer.
You need to know who you are to target, while also understanding their requirements and preferences. You could create a buyer persona that can be a generalized representation of a demographic that you're looking to target.
Step 4: The right keywords 
Market research is substantially important to understand the depth, competitiveness, and profitability of the business vertical that you have selected. You can analyze the variants of your products that are already available online by checking the SERPs, which can help you understand what businesses are on the top of organic search results.
Also, you can use tools like Google Trends and Google Analytics to find the keywords that are most commonly used while searching for the products that you sell, so that you can target these keywords to improve visibility.
Step 5: Payment options 
Just as important is everything else, so is the convenience you offer to your customers. As much as easy navigation is essential, so is the kind of payment comfort you offer. Even though you have an amazing website, and provide everything that your customers require, the shoppers may not be likely to purchase from you if they aren't sure about the security on your site.
Offering your customers with permissions of buying through debit cards, credit cards, net banking, and UPIs is not enough; you also need to ensure that all the information they enter stays private and secured. Until they are sure of the security and privacy offered, they'll be hesitant to enter their details.
Step 6: Order tracking and policies 
Offering customers with the facility of tracking their orders can be an added advantage. When they're able to find where they order is, and how long it will take to be delivered, it gives them satisfaction and thus contentment. You can also provide information about any exchange or return policies to add to their sense of comfort.
Get started with Jain Technosoft
An eCommerce store is what can help your business run 24×7, bringing you profits like nothing else can bring. But remember to design the perfect website, and also launch it right. To reap the best benefits, it is always advisable to partner with professionals like an experienced eCommerce website development company in India, who can take up every associated task responsibly on their shoulders.