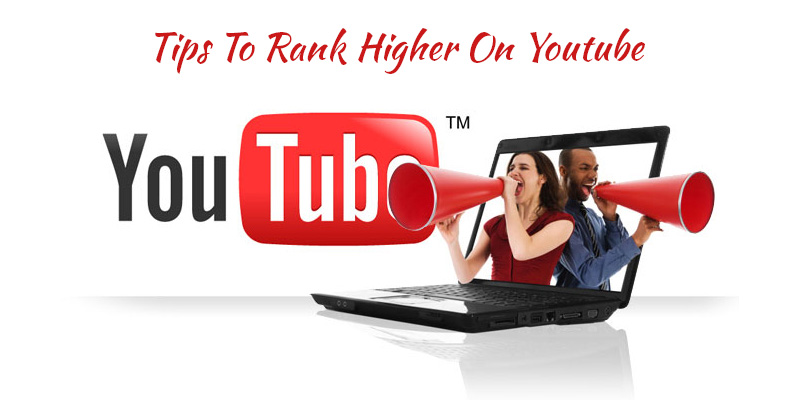 Google is the largest search engine on the Web. Webmasters always follow the best of strategies to reach to the highest rank in Google. Similarly, if you have a video uploaded on YouTube, the second largest search engine after Google and the first largest video search engine, then you need to have a specific strategy here too to rank well. You want the visitors to find your video easily and watch it – the more your video is watched, the higher you will rank. But remember, the higher number of people quitting your page without watching the entire video, the lower your rank starts moving. So, just like you manage your webpages for ranking high in Google, you need to maintain some elements for video too to have an effective marketing strategy. Listed below are some elements you need to keep in mind if you want better video SEO.
Tags
What is the first thing that will decide if users will be able to find your video or not? Just like in Google, people type in a set of keywords to look for what they want, the same goes for YouTube too. You need to have the most appropriate tags for your video that will act as keywords to help people find it on YouTube. Think of what your target audience might type in the search box and then use those terms as tags for your video. A few tips to have the most apt tags –
Use the most important keywords first.
Include both singular and plurals wherever possible.
Include long-tail keywords too.
Use quotes for keyword phrases.
Include misspellings too because a high proportion of your audience might not be sure of the right spelling. So, they may misspell it. Think of the most common errors they can make for a word and use them as your tags too.
Title
Once the users type in a word or phrase in the search box, YouTube will give them a list of videos that are relevant to the search. Users will choose to see the video whose title attracts them the most. Reading the title will help them understand what your video is about. A few tips to having the most apt title –
Include relevant keywords at the beginning of the title.
Have a brief yet useful title. Use less than 70 characters since titles longer than that will be cut short automatically by the search engines.
Don't have titles that will trick the users to watch your video. If they are attracted by your title and find nothing relevant in your video, they will quickly navigate away, which will affect the watch-time performance negatively and thus, the ranking too.
Thumbnails
Another element that will attract the users and tempt them to watch your video is a great thumbnail. An irrelevant, misleading or boring thumbnail might not have users considering to watch it. A few tips to having the most apt thumbnail –
Have a thumbnail that connects with your video content. The picture must be able to represent and reveal what the video is about. So, you need to have a powerful one.
Use high resolution images.
Have an image that contrasts with the background to increase focus.
Check your thumbnail on different devices with different screen sizes and make sure it looks great on big as well as small screens.
Description
As the name says, the description of your video will describe to the users what your video is about. It appears below the title on a search page. Users will consider reading this if they are not sure whether they want to watch your video or not. Also, search engine bots cannot watch your video. So, they determine how to rank your video depending on the text you have on your page. So, make the most use of it. A few tips to having the most apt description –
Write the most important information in the first two lines.
Include relevant keywords in your description.
Include a link to your website and social media sites.
Transcriptions
Just as said above, bots cannot relate to your video. So, include the maximum amount of relevant text. Having a transcript is one of the best ways to show bots what your video is about. A transcript is written text of whatever is spoken in your video. Other than bots, it is also useful for the users. A transcript helps users to understand and connect better with your video. The more they understand and connect with you, the more they will want to know about you, which will lead them to visit your website. Thus, you benefit in all ways.
Follow the above tips and you will surely start rising higher in SERPs. For any further assistance regarding promoting and marketing your video, you can contact Jain Technosoft, one of the best digital marketing company in India, who has been into video promotion and marketing to help your business achieve higher ranking and reach the right audience.