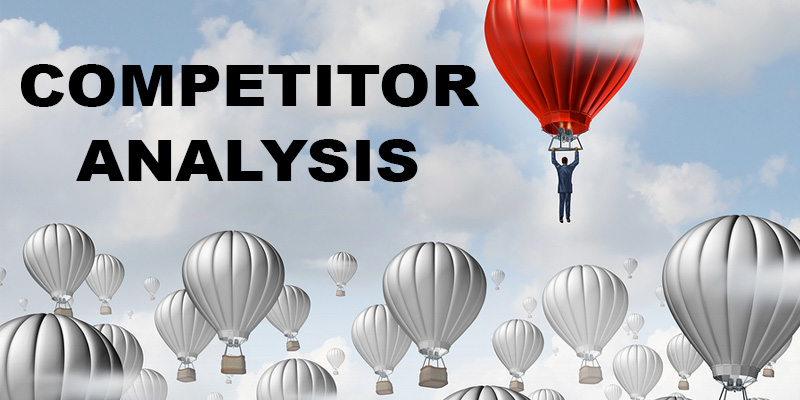 Competitive analysis is done to check if a company's products and services are better than those offered by its competitors. After understanding the strategies that your competitors are using, you can analyze what you need to do to gain a competitive edge in the market. Analyzing your competitor's strength and weaknesses can help you come up with a better and improved plan to help you rank well. You can consult the best of SEO experts in India, the IT hub of India to help you stay at a top rank.
There are a number of tools that can help you derive information about your competitors like their marketing campaigns, keywords used, social media marketing and more.
Ads and keyword monitoring tools
You must know where and how your competitors are carrying out their advertising campaigns. You must also know which profitable keywords they are using. There are tools that help you check which paid and organic keywords your competitors are targeting in their search marketing campaigns. There are many tools that can give you a graphical representation of your competitor's ads and organic keywords. Some tools are also built in a way to show their keyword performance for both desktop and mobile. You can create a marketing strategy based on all this information. The tools that can help you are: Adbeat, SocialAdNinja, SEMrush, Spyfu and iSpionage.
Website traffic tracking tools
You can compare your website with your competitor's to see how much more traffic they are driving to their site. These tools provide traffic insights for a website by gathering monthly visits and engagement rates of visitors to their sites. They also help you know which the top referring sites for a particular keyword are. They provide analysis on consumer data to help companies improve their targeting in different segments. The tools that can help you analyze this are: Alexa, SimilarWeb and Compete.
Backlinking tools
All the tools that you can use to find out who all are linking to your website are the same tools that can help you find your competitor's backlinks. You just have to enter their URL and you will be able to find out inbound links, outgoing links, related anchor texts, referring domains, historical data and their top pages. You can analyze your current link building efforts and discover new link opportunities. The best backlinking tools are: Open Site Explorer, Majestic Site Explorer and Ahrefs.com.
Social media monitoring tools
We all know how greatly social media is impacting our lives today. It is a big platform to spread your business globally. Let's have a look at the tools that work best for the top three social media platforms.
Pages to watch (Facebook)
'Pages to Watch' is a Facebook tool that helps you to check on your competitor's Facebook activity. You can check how your competitor is behaving on Facebook and how the audience is reacting and engaging with them. This tool also shows you the number of likes to the page, the number of posts by page admins and a leaderboard of the five top-performing posts.
Followerwonk is a Twitter analysis tool that helps you compare your Twitter account with your competitor's. With this tool, you can analyze their total tweets per day and the average tweets per week. This also helps you to see how the audience is engaged with your competitor, the authority of followers, their locations and much more information that enables you to build a comprehensive picture of your competitor's Twitter presence.
Circle Count is a Google+ tool that provides you details about your competitor's Google+ account, which includes local and global page rank, follower statistics, users locations, yearly reports, top posts in the last 50 days and the latest 50 posts.
You can approach Jain Technosoft, a leading SEO company in India, to help improve on your website to stand against your competitors. They have the best SEO consultants in India who can advise you on the best way to advertise and stay in the social media and drive a high amount of traffic to your site.