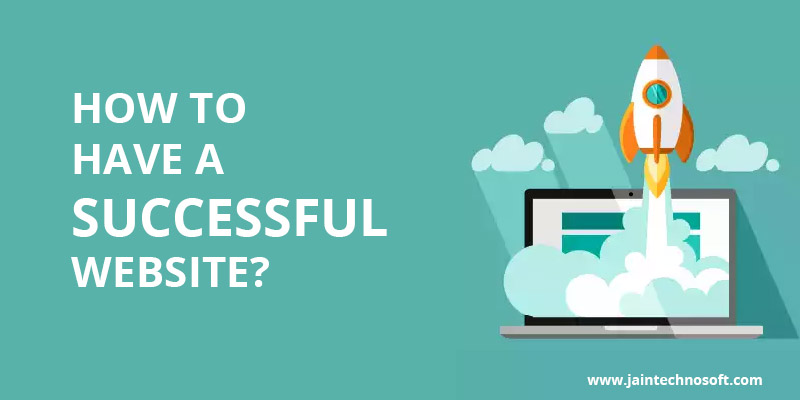 Building a website for your business is one of the crucial tasks today. If you want to be successful and reach out to maximum number of people, you need to get online to get noticed. But, do you think building a website and putting it online is going to get you success just like that? There are lot many things to be taken care of by web developers and website designers while planning and building a website. Whether your website is an informative one or it sells products or provides information about your services, the definition of success will differ for every kind of website but, the reasons for failure are almost the same for all. Here are some of the things you should take care of if you want to avoid having an unsuccessful website.
The purpose
What is the purpose of your website? Is it to help people find the information they are looking for? Is it to sell your products/services online? Is it to drive more people to your brick and mortar store? If your website lacks to solve the purpose, it will lead you to nowhere. Your website should clearly represent your business and define your goals.
Target audience
What audience type do you want to target? What does that target audience expect from you? What are they looking for? Are you able to provide them with all they want? These are the questions you must be answering while building a website. Creating a website the way you want and like won't bring you success. Analyze what your users want and build it that way. Once you start meeting the needs of users, you will start climbing the staircase towards success.
The design
What is the first thing a visitor views on your site? Your design – the colours you use, the fonts you use, the styling elements, images, animations, etc. The overall design will create the first good or bad impression about your site and 50% of the users decision of moving further or navigating away is decided there and then. If you have colours that are too bright for the eyes to soothe or are too dull to catch the attention of the users, if the fonts used are not readable, if the design is overly cluttered, if there is too much animation or ads on a single page, it surely is going to drive your users away. Web designers, this is for you to take care of!
The content
With so much competition around, users are looking for something significant in websites. They will prefer staying on a site that provides relevant, important and original information. If you are providing irrelevant information or something that everyone else in your niche is offering, you won't be interesting the users. In order to attract them, you need to stand out from the crowd and give them the information that they don't know about yet. Have a beautiful website with content including relevant images, audio, video, news, tutorials, etc.
Call-to-action
Whatever the goal of your website is, it is important that you get the users to accomplish your goal. Whether you want them to buy your products, book your services, visit your store, fill up your form or anything else, you need to clearly mention it to the users. Provide a clear and attractive call-to-action on your site to let them know what they need to do next. If you fail to clearly ask your users to do what you want them to do, they may simply navigate away, leading you to forfeit your goals.
Updates
You have corrected the above mentioned mistakes and now have quite a number of visitors coming to your site. But, do you think they will return to you? Why would they come back if you have nothing new to tell them? It is very important that you keep updating your site and provide new information on a regular basis. Analyze how frequently you will have to provide new content to attract visitors – daily, weekly or once in a fortnight. If you fail to do so, your stagnant website will drive your users away.