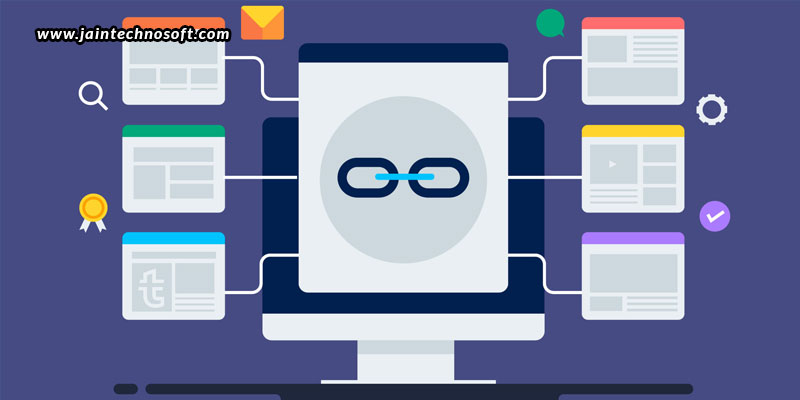 Link building is never going to end, whether its pre-pandemic or post-pandemic. And, while we're currently living through the pandemic, we have already helped you understand some easy tips to get backlinks in one of our previous blogs. And today, we are here to help you know how you can reclaim your lost links and build new ones while we are ready to enter 2021 after encountering drastic changes this year, thanks to the COVID-19 epidemic. We'll walk you through some tips and tricks for an important part of your link building journey – link prospecting.
There are two ways to do link prospecting – one being to evaluate what has worked well in the past, and where the content gaps are.
Exploring competitive backlinks
Look for the backlinks that your competitors have, but you don't. Find out why the particular websites are linking to your competitors, but not to you, as these are the more promising backlink prospects. Identify the top pages of your competitors' websites that are being linked to, and the kind of content that lies there. This will help you know of some opportunities.
Also evaluate old or outdated linked to content, so that you can understand what has worked well in the past. Then, also look for statistics, resources, news, and tips for a particular quote or words; the keywords that carry link intent. People doing particular searches around something-something statistics are more likely to link to one of those resulting pages than your average keyword search. Make a link building plan with keywords that have link intent.
Next, evaluate the link propensity of the potential link targets. Check if they have linked to websites in the past, or have never linked out at all.
Also look for different kind of things within your industry. For example, for local business websites, local links and local SEO are incredibly valuable.
Where are the content gaps?
Once you've evaluated all that has worked in the past, you can now move on to identifying the content gaps. Content gap analysis refers to the process of evaluating existing content on a topic, and discovering gaps in that content to improve on. For instance, if you want to write a topic on link building, you can notice content gaps like the content published being outdated, difficult to understand, or lacking examples and details. So, these become the three gaps that you can fill with your content. The main reason to look at content gaps is so that you can create content that can certainly perform better than previous content published online. You know that your content is certainly better than what is already out there.
With these two strategies, you can identify both what has been working and what hasn't been working in the past. And, from the data received, you'll know what you should and shouldn't do, and also where you are lacking. Accordingly, you can strategize your plans to come up with content that can attract lots of backlinks in 2021. Or, you could simply hire the best SEO services in India to help you with all of that.