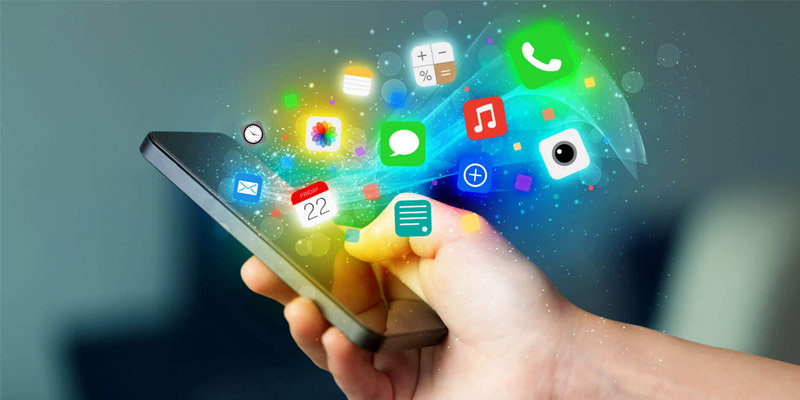 Majority of people now use their smartphones for browsing the Web. This has made it important for website owners to design their websites for mobile. Moreover, people are highly relying on mobile apps too. So how do you create a compelling mobile design? Take note of the below mentioned guidelines to create the most effective and engaging user experience.
Minimalism
The main challenge for Web designers is to create a design that is original, creative, interesting, yet minimalistic. You need to go one notch higher than the others to present a creative and interesting design, while keeping in mind to have it easy to navigate and understand. Avoid complex designs, no matter what.
Colour
Every colour has its own significance. And, every message and purpose can relate with a particular colour. Depends on what your app wants to provide to the users, you can choose from bright, cool, contrast and muted colours. Using the right theme of colours can add up to a powerful statement for the users. Explore different variations to see what effect they create – even tiny tweaks can make all the difference!
Compatibility
Whatever operating systems and screen sizes the users use, your design must work on every device. If your site does not work on a given device, a huge market share is automatically lost. So, make sure you test that your design works on every possible device and platform. Double checking your design elements will help you know which changes need to be made to improve.
Security
People use apps that they find reliable and trustworthy. To prove to them that you capable of being trusted, make sure you start working on security factors at an early stage of development rather than leaving it for the end. Leaving it for later will only cause delays in rollout and will lead to a negative user experience.
Social media login
Who would want to remember different user ids and passwords for different apps? This would then result in hundreds of passwords for those who appear on almost every possible platform. This is why you must build social media login functionality into your app to offer an interconnected, better and simple user experience.
Tangible user experience
Touchscreens have changed the way people experience technology. Although it is a pleasurable way of surfing the Web, it also gets annoying at times when the links and buttons get too tiny for the finger to click. Thus, you need to have a design that offers a tangible experience to the users. You need to realize how the app works under swiping fingers along with the way it looks to the eyes, and strike a balance between the two. Also remember that devices of different sizes will have different tactile experiences.
What all these tips want to provide is a clear and easy Web experience for the users. Mobile technology can be both pleasurable and frustrating in its own ways. Make sure your app proves to be a pleasurable one by taking complete care of all the elements mentioned above. Streamline and simplify your app and have it going in the right direction by tying up with a company that is proficient in providing the best mobile application development in India.