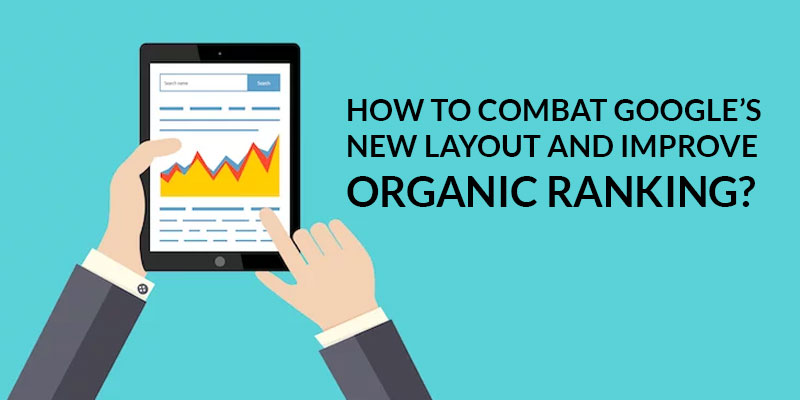 On 19th February 2016, Google had undergone a desktop ad layout change, where it had announced that its search pages will no longer show text ads in the right sidebar. Instead, the right rail now shows product listing ad blocks and Knowledge Panels on relevant queries. Also, the three ads that were shown above organic listings have been increased to four. However, this extra ad is shown only in the case of highly commercial queries. Also, several keyboard types remain ad-free or only have one or two ads on top. For example, eCommerce keywords with PLAs and no text ads, or long tail keyword phrases.
This change has come about because Google has been reacting to how users adapt to new ways of searching. As per a 2005 study, users took 14 to 15 seconds to scan a page. But now, they take only 8 to 9 seconds to do so. Earlier, users used an "F" pattern for scanning a page but now, they have started doing a vertical scan down the left side of the page, ignoring the ads on the right side.
Obviously, we can't change the SERP layout that has been implied but, there are ways in which you can maintain a powerful SEO strategy to combat the new layout and improve organic ranking. Here is how.
Content strategy
It is important to review your content strategy. Long-tail keywords surface ad-free search results pages, and eCommerce and product related terms also appear to be ad clutter-free, thus are organic SEO-friendly. Thus, you must use long-tail keywords in your content strategy. Also, review your short-tail keywords. If your blog post is outranked by a video or image result, consider embedding a video on your blog or optimize your images.
Keyword research
Keyword research has always been one of the most effective actions towards successful SEO strategies. It has become more essential than ever to do a keyword research with the change in the SERP layout and having up to 4 ads before organic results. Before using specific keywords for your content, make sure to check each one of them to see what kind of search results layouts you will be competing within. Place a higher priority on those words that have fewer ads between the organic results and the top of the page. Also check if your top keywords push organic results further down the page on the SERP layout. Your research may also include other results like images, videos and snippets.
Local SEO
Google shows 3 Google Places results, called as the 3-pack, where the best local brick-and-mortar businesses are shown. However, with the new SERP layout, this local 3-pack is being pushed down because of the increased ads showing up on top, which ultimately pushes the organic results below the fold. This makes it very important to have a strong local SEO strategy for local businesses. You must focus on getting into the local 3-pack in order to stay above the fold. For this, you need to include reviews on your Google business pages as this ranks your local pages higher. It will be difficult for your competitors to outrank you if your business is strongly established locally. Thus, you must focus on being included on authoritative directories and review sites too.
The key to success on Google SERPs is to adapt to the changes and incorporate new strategies. You need to continue to evolve and adapt to a mobile-first approach too. The above mentioned tips will help you stay in line and achieve visibility and success. However, if you need any kind of SEO assistance, you must get in touch with an internet marketing company to help you get to the top in SERPs.