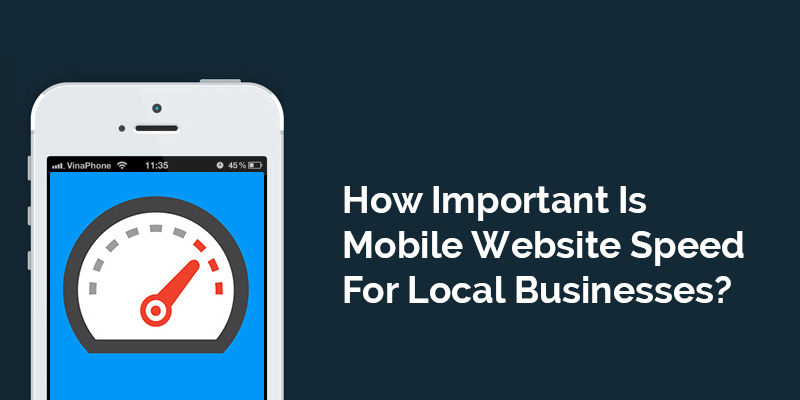 Having a mobile website has become more of a necessity than an addition to the profile of web owners today. If you want users to shop at your local business, you need to ensure fast and positive mobile user experience. Businesses with mobile websites have twice the chance of conversions as compared to those without mobile sites. In this article, you will learn why offering a faster mobile experience to users is important today. You will also be given a few guidelines to optimize the speed of your Web pages.
Why is speed so important today?
Speed is a ranking factor for Google
Earlier, Google stated that page load speed was not a ranking factor for mobile websites as part of its Mobilegeddon. But, Searchmetrics published a report that showed a strong relation between page speed and page rank. There were many other observations that proved the same. In fact, now Google itself has stated that it favours faster loading websites. Moreover, David BesBris, AP Engineering of Google Search confirmed that, "Speed has always been a cornerstone of Google Search." So, the first check you need to make is whether it is your website speed that is letting your rank down in Google's SERPs. You can get in touch with a company that offers the best website analysis and SEO services to analyze your website and help you make improvements on the same for better SEO.
Customers want fast loading websites
Customers have shifted from desktop to mobile sites but now, they also want speed. If a website takes too long to load, customers abandon the site. 40% of users abandon a site if it takes more than three seconds to load. This is because they are getting very impatient, and their patience with mobile websites is even lesser than with desktop sites. Three seconds might seem like nothing but, users have always complained about slow pages. Every one second delay affects bounce rate and conversion rate, and thus the business.
Speedier mobile Web page formats are coming up
Online users are highly addicted to apps like Facebook and Snapchat. These platforms are initiating new ways to keep the users engaged with them by providing an efficient user experience so that users have more ways to consume content on these apps and slowly move away from the Web where Google rules. Last year, Facebook came up with its Instant Articles format to speed up content delivery. Google retaliated by announcing its Accelerated Mobile Pages (AMP) that makes pages light-weight in terms of data, which renders them to load almost instantly.
Instant speed will soon become the consumer standard
Just like Google and Facebook have started with speedier formats, these set-ups will be in great demand, as a result of which national brands will start adapting instant speed too, which will become the consumer standard soon. Once users start experiencing these new speedy formats, they won't be getting back to slower websites. If you don't adapt to the world of speed, you will be losing out on your customers and increasing the number of customers that fall in your competitor's share. According to the Harris Interactive survey of 2013, 33% of shoppers when faced a negative mobile shopping experience, headed to a competitor's site.
How can website speed be amplified?
By now, you should be convinced enough to increase the speed of your website. But "How?" you may ask. With some rigorous website planning, technical know-how and assistance from a leading SEO company in India, you can easily have an uncluttered light-weight and efficient mobile website. Here are some guidelines to help you.
Avoid heavy formats on your page.
Use minimal number of files that need to be downloaded when your page loads.
Use compression tools and size-reducing utilities to minimize the load of heavy images and videos.
Optimize your fonts so that they are not too large to lower the speed of your page load.
Set different timings for different items to load on your page. You can let all the items above-the-fold to load first and the other items to load as and when the users scroll down the page.
So now, without wasting any more time, take immediate steps to increase the speed of your website to ensure great user experience that will reward you with more business and possibly higher rank in SERPs.