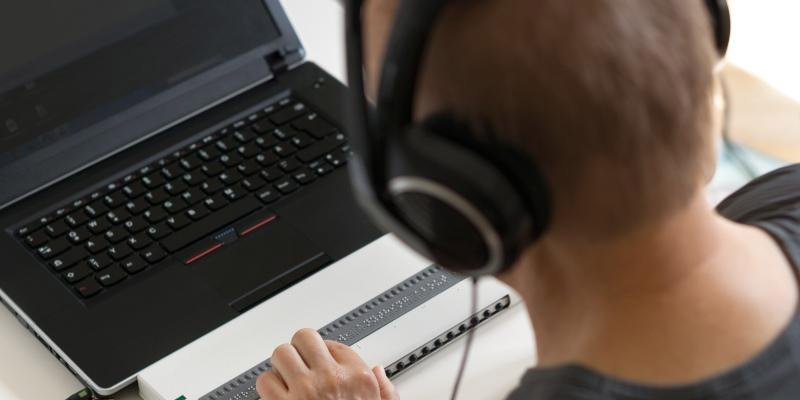 There are millions of people surfing the web today. But, it isn't necessary that every individual surfing the web is well-sighted. According to a report by WHO in 2014, there are about 285 million people around the world who are visually impaired – 39 million are blind and 246 million have poor vision. So, do you think they don't surf the web? Oh yes, they do! And for them, it doesn't matter how beautiful or well-designed your website is. All they want is a website that has great accessibility. And, it is very important that you serve these people too.
Visually impaired people navigate the web to find relevant information or for performing tasks using web-based applications. So, you need to create a website which apart from being beautifully designed for those who can see, should also satisfy the needs of such people who want a useful website regardless of how the websites look like. Although accessibility of a website is mainly the task of web developers but, there are many website designing factors that impact accessibility too. Thus, development, design and user experience all need to be collaborated well in order to make buttons, navigation controls, links and other elements accessible.
Visually impaired people use assistive technologies like screen readers to browse the Internet. Screen readers are software programs designed to interpret what is displayed on the page by converting the text to speech in order to convey the message to the user. Screen magnifiers are also used with screen readers for the visually impaired people, which helps users to move a virtual cursor down the page easily and helps them in filling out forms, clicking buttons or links and making selections from drop-down menus. Your website should be able to perform well on every screen reader available if you want to suffice the need of such people because every screen reader has different requirements and limitations.
In case of custom drop-down menus, tooltips, modals, notifications, accordion content and dynamic errors, there is a communication breakdown between the HTML, JavaScript and the screen reader, due to which screen readers are unable to understand the message and convey the same to the users. This is where special HTML tags like WAI-ARIA are used, which bridge the gaps between what the raw HTML of the page says and what the well-sighted users see. For example, aria-levels can be used to make the screen readers understand the hierarchy of each heading on the page, aria-labels can add a heading to every element on the page, aria-live can help communicate feedback or updates to the users, etc.
In order to make it possible for screen readers to interpret every element on your website to the users appropriately, you need to take care of these simple elements while designing your page.
There should be a visual contrast between the background and text
Provide a clear and consistent navigation
Use headings and spacing appropriately
Use alt-text for images and don't use only colour to convey information
Include associated labels for all your elements
Your feedback and error messages should be easily identified
There is lots more you can work upon to provide the best web experience for users who are visually impaired. But, these are the basics you need to work upon primarily. For having your website designed by taking care of all these elements and more, you can hire the services of Jain Technosoft, a leading website design company in India, who has the best professionals with sound knowledge of designing websites to provide the best user experience for everyone – those who are well-sighted as well as those who are visually impaired.