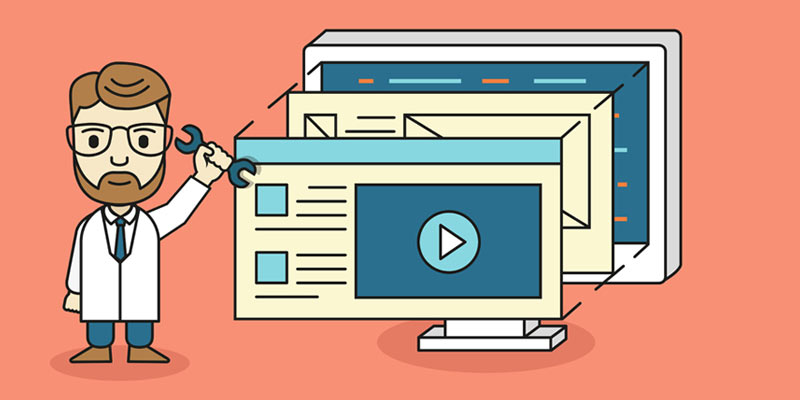 Search Engine Optimization or SEO is a process that is applicable all over a site – whether it is the Web pages, back end coding, off-site points of interest, or anything else. Here in this blog, we will talk about how to have a well-optimized homepage. You need to have a homepage that is optimized for branded searches, broad searches related to your industry, and to create an effective impression on the minds of prospective customers who are first-time visitors. And, in order to have one, you must focus on the below mentioned few features.
Title tag
One of the most important elements that can have you stand apart from the others is by having a compelling and attractive title tag. You must have one so that when readers go through the list on SERPs, they are most attracted to your title tag. But remember, you have only 55 characters to prove yourself, which isn't a big number. So, be very careful to use this space strategically. Use the most compelling words that speak the best about you, and also make sure to add your brand name anywhere in the title tag so that you can capitalize on branded searches too.
Meta description
The next most important element is your meta description, which sits right below your title tag in SERPs. If visitors are not sure which site to open from the list of title tags on the page, they may shift to reading the meta descriptions to help them decide better. So, make the most of this opportunity to compel users to come to your site, just in case your title tag doesn't work for them. You have a 160 character limit for your description. Use this space to include a handful of key solutions you have to offer to your customers.
Content
Now, when visitors click on your link to visit your homepage, you want to provide them with content that is useful and one that compels them to navigate further through your site. Include detailed descriptive content about your company, products and services. But, make sure not to make it too lengthy as it may get boring and push the visitors away from your page. Say all that you have to say in a concise, compelling and interesting manner. Your content may range anywhere between 300 to 400 words. You may use subsections for different segments of your products/services and provide strong H1 tags for all of them.
Social media integrations
Okay now, you have the most compelling content that may interest the visitors. But, how to you move further ahead and reach out to a wide set of audience? You will need to adapt one of the most useful strategies, which is including social icons on your homepage. You may include links to your social profile or social buttons to help visitors share your content, follow you and engage with your brand. These may act as indirect ranking signals by influencing primary signals like inbound links.
Navigation
You need to make it easy for your visitors to move about on your site, once they have landed on your homepage. It is the homepage that can act as a focal point for connecting all your pages together. So, help your visitors find what they are looking for by providing navigational links to all other pages of your site through your homepage. You may expand your header navigation downwards to link to your internal pages, or include a list of links in the footer.
If you want to get your homepage more search visibility and higher user engagement, you must get in touch with a renowned SEO company India who will take care not only of the above mentioned fundamentals but much more, because they have been in the industry for long years and very well know the ins and outs of the business.