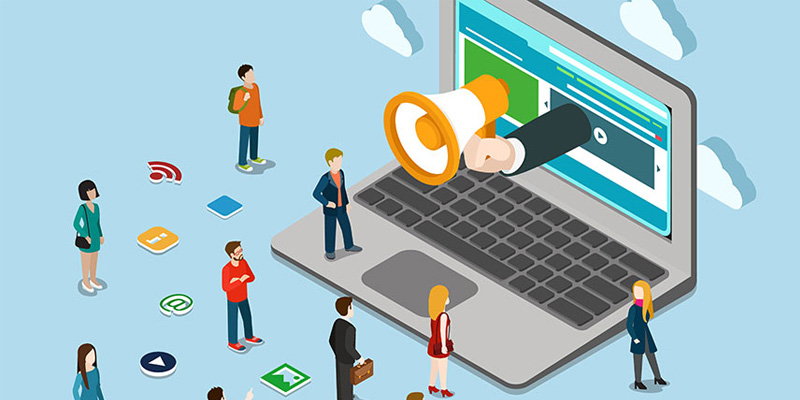 With a billion websites existing online and a significant number of them falling into your industry or niche, how are you going to make people visit your website? Even the most elegant type of website design may fall short of attracting the right audience. However, here are some ways you can target and attract a good number of audience to your site with the help of a great social media marketing strategy.
Great content
A website filled with informative and engaging content is a great way to bring and keep visitors on your site. So, you need the best kind of high quality informative content on your site good enough to have people wanting to share it. Along with content in the form of words, you may also include videos, images and infographics that are relevant to the subject.
One important feature when it comes to writing great content is adding relevant keywords. Search engines rank websites based on the kind of keywords they have on their pages. However, you need to know which keywords and their variations are needed on your site to attract the right kind of audience. Google AdWords Keyword Planner can help you know which keywords are the best for you. You must pepper these keywords around your content, around one per hundred words. Also make sure to provide visitors with interesting content week after week so that they make sure to come regularly. To make it interesting, you can provide lists, how-to guides, buyer's guides and similar blogs. You must hire a professional company that provides the best kind of SEO service in India so that you have your website showing on the first page of SERPs.
Organic social media
We all know the power and popularity of social media platforms today. Facebook, Twitter, YouTube, Instagram are all popular among people of all age groups. So, a focused social media strategy using innovative ideas and enticing links to your website's content is one of the best ways to grow your website traffic.
So, what strategy are you going to employ? Add your website URL to your social media profiles and add relevant links to different pages of your site. Another element that is going to greatly help is the 'hashtag'. These hashtags will help get your posts in front of people who don't follow you, but may be interested in what you have to say. Investigation has proved that tweets with one or two hashtags get twice the number of interactions as compared to one without. Also, Instagram posts with ten or more hashtags get the most interaction.
Paid social media
When you pay for advertising your brand on social media, it is known as paid social media. With organic social media, you can attract a large number of audience, but with paid advertising, you can move beyond and target specific demographics. Paid social media lets you set a budget first and also helps you know that your money is being spent effectively because with cost per click, you only pay when someone clicks on your ad.
Almost 700 million people use Facebook every day, and Facebook can collect personal data of all these million people like their gender, location, relationship status, education, workplace, likes and interests. This data can help you target your ads towards the right audience. Similarly, even Twitter lets you promote tweets, meaning that your tweet shows at the top of selected users' News Feeds by targeting people by keyword, location and interests. Another great platform is YouTube, where you can have your banner ad on relevant videos, choosing categories that work well with your website; thus turning video viewers into website visitors.