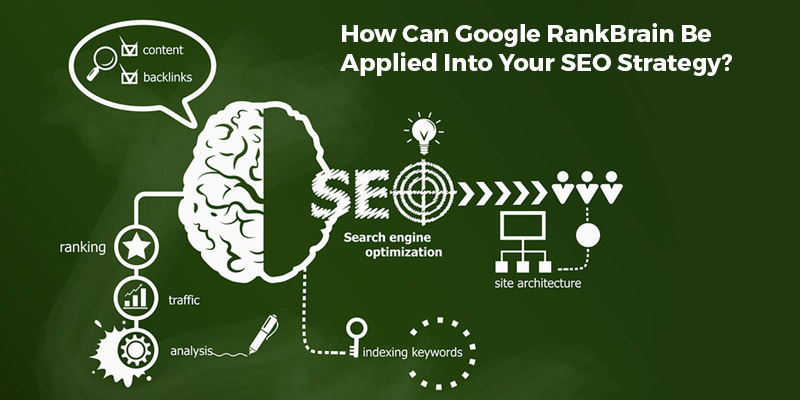 Google RankBrain is the third most important ranking factor of the search engine which has been understanding the intention of users and giving search results based on that information since November 2015. Now that it has been six months, the question that arises is how RankBrain has affected SEO. Before we learn about RankBrain, let us first see how other ranking factors in the past have been applied in the world of SEO.
What previous ranking factors have been used and abused?
Keywords – Learning that on-site keyword optimization of web pages led to better rankings in SERPs directed business owners to keyword stuffing, hidden text, etc. which brought down the value of this ranking factor.
Links – When business owners learnt that links led to better rankings in SERPs, many black hat link building techniques came up which led to major penalties against sites who bought, sold or exchanged links.
Content – When business owners learnt that more content on websites would lead to better rankings in SERPs, they started using scraped content and automated republishing of content from one site to another.
So, you can see how ranking factors in the past have been used and abused, which forced Google to come up with its Webmaster Guidelines and other updates like Panda, Penguin, hummingbird and more. However, there have been other ranking factors that have been excessively used too but, they haven't been able to be abused. Some of them include –
Responsive design – More and more websites have been shifting to mobile-friendly designs, which don't seem to be having any negative effect.
AMP pages – If more and more pages load instantly on mobile, there seems to be nothing wrong in that.
Page speed – The faster websites run, better the users will find their browsing experience. So, websites running faster don't seem to be wrong for users.
Similarly, RankBrain can also not be abused. Learning from the searchers and adapting to find connections between what people search for and what they want – predicting what the audience wants – does not seem to go negative in any way.
How can RankBrain be applied into your SEO strategy?
Now that you know RankBrain cannot be abused, you can further move on to learning how it can be incorporated into your SEO tactics. You can hire the best SEO company in India to take care of it, or you may follow the below mentioned guidelines.
Firstly, you need to understand that you must take into account what searches will type in Google's search box to end up on your post. You need to be able to interpret what searchers are looking for. So, instead of creating pages that are focused on a single keyword, focus on one main keyword and other phrases related to that keyword. Obviously, this still requires keyword research but, a little differently. You can use Google AdWords Keyword Planner and Google Search to help you. Let us see how –
Google AdWords Keyword Planner – Instead of looking for one keyword phrase per page, you are looking for multiple keyword phrases for a single page. This list should reveal multiple keywords you can use in your post title, subheadings and content.
Google search – Once you have succeeded at finding some important keywords, you need to use Google search to search for those words. At the bottom of the Google search page, you will find some related search phrases for your keyword phrase. These will let you know some additional keyword phrases that you can use in your post.
Avoid keyword stuffing – You don't need to use multiple keyword phrases multiple times. You need to focus on creating a great piece of content that incorporates multiple related keyword phrases a natural number of times that is easily readable and useful to searchers.
Your work doesn't end here. After creating your content, you need to keep an eye on what happens with your content. Take a look at the analytics that tell you how people view your content. Do they convert? Do they comment? Do they share it on social media? Do they view other pages on your website? You need to highly focus on what happens after you get clicks on your web pages. A reputed SEO company in India can do this job for you perfectly well.