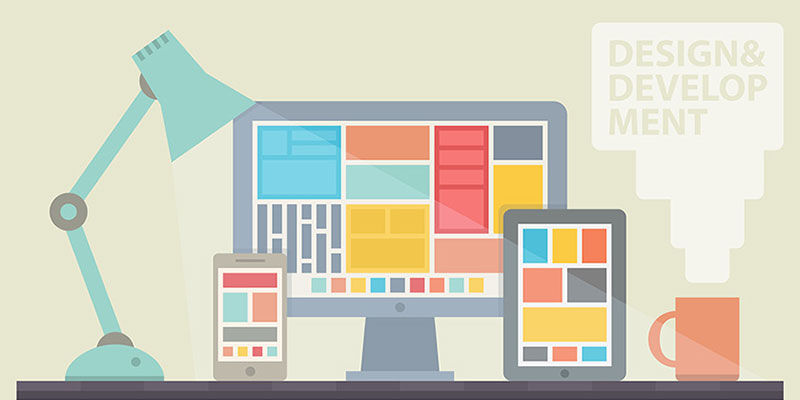 Planning to redesign your website? Is it only to give it a fresh new look? Or is it to improve some functionalities that are not working for you? In order to make your re-design worth the time, effort and cost, you need to know the achievements and faults on your existing site. When you plan a re-design, you can incorporate all of this information and improve on what is required in order to provide a website not only with an improved look but also an improved user experience. All of this may seem terrifying to you if you are not a professional in the field. But, don't worry. You may hire the website redesign services of a reputed and professional company who will take care of all these elements carefully. Here are some of the most important factors that you should consider throughout your redesign process in order to have an effective one.
The extent of changes to be made
You need to consider whether the redesign process is a trivial facelift or an absolute renovation. Determine the types of changes you need to make to meet your goals. You will have to understand the extent to which you want the new design to resemble the old one so that users can connect with your brand even when they land on your new design.
The elements that need to be kept and removed
Make a list of all that you like about your current design; or more importantly all those elements that are working great for your users and your business in your current design. Make sure to keep those elements intact. Similarly, find out the elements that are doing no good or reducing the benefits of your site. It's better to get rid of them right away.
The goal of the redesign
The most important part of building a website is to identify its goal and purpose. What do you want to accomplish with your site? Without this knowledge, you will not have a direction to move in and you may end up with a website that may not meet your requirements. Your goal should also include your target audience. The knowledge of the kind of visitors you want to target will help you meet their needs better and will help you build an effective website.
Changing the logo
You may have seen how brands keep changing their logo from time to time. This is to bring their business a fresh feel and to stay updated. If your logo seems outdated or doesn't seem to attract the visitors, it's time you need a change too.
Changing the colour scheme
You may think that using a completely different colour scheme will bring the website a fresh feel. But, as mentioned earlier, a website must maintain some basic qualities of the current design so that the visitors can connect with your brand even after your redesign. Colour scheme plays an important role here. It is advisable to stay with the current colour scheme, while making some changes only in the shades and tints if you want a different look.
Changing the layout
As mentioned earlier in this blog, you must know who you want to target. After you have analyzed that, you need to find out their preferences regarding the style and format of your site. This is the reason why websites in a particular industry have similar style formats. However, you will not want your design to look just like every other website in your niche. This is where a proficient web designing company providing the finest website redesign services can help you.
Considering the SEO elements
SEO is what is to be considered every time a change is made to a website. Analyze whether any changes to the page titles or URLs should be made. What can you do to improve on internal linking? You don't want to damage any good rankings you have on SERPs with your current design. For example, if lots of links are pointing to specific pages on your site, you will not want to change the URLs for those pages. The pages that are doing really well in drawing traffic, you will want to make sure that any changes made on those pages will not negatively affect their performance.