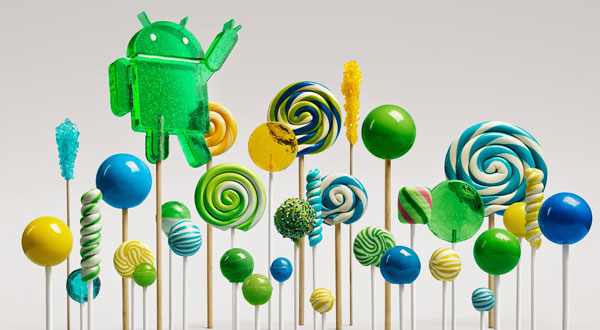 Google on Wednesday unwrapped Android 5.0 Lollipop, the latest version of its mobile platform, officially replacing the "Android L" code name.
In a recent blog post, Sundar Pichai, Google's senior vice president for Android, Chrome & Apps wrote, "Lollipop is our largest, most ambitious release on Android, with over 5,000 new APIs for developers. Lollipop is designed to be flexible, to work on all your devices and to be customized for you the way you see fit."
So excited to announce #AndroidLollipop and the latest #Nexus devices : Nexus 9, Nexus 6 and Nexus Player. https://t.co/8H5aQ0EXBG

— sundarpichai (@sundarpichai) October 15, 2014
Three new Nexus devices — the Nexus 6 phone, the Nexus 9 tablet and the Nexus Player Android TV streaming media player, will run the new version of the mobile platform and will be available for preorder later this month, with in-store availability planned for November.
Google also installed the official "Lollipop" statue at its Mountain View, California, headquarters, marking Android 5.0's official debut.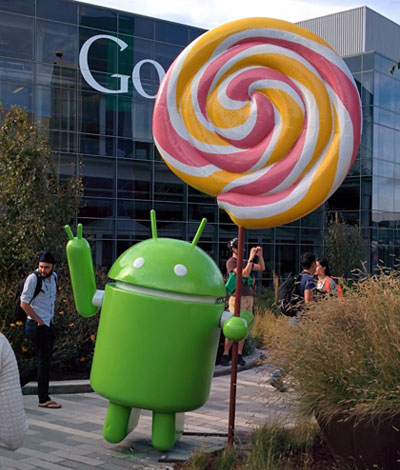 Here are some of the biggest changes that Google brought to its widely-popular mobile and tablet platform with Android 5.0 Lollipop:
Material Design
Android 5.0 Lollipop features a cleaner, flatter design with a more fluid interface and animations.
Improved Notifications/ Do Not Disturb
Android 5.0 Lollipop's lock screen displays richer notifications, and users can view and respond to messages directly from the lock screen.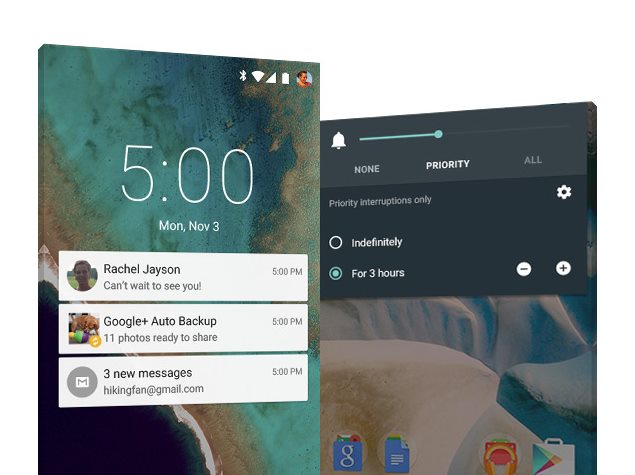 Kill Switch and Improved Security
Android 5.0 Lollipop will come with an opt-in kill switch dubbed 'Factory Reset Protection', which will allow users to wipe out the device's data on will.
New Messenger App
There is a new Messenger app that will be shipping with the Nexus 6 as part of Android 5.0 Lollipop It is said to be a more simplified of Hangouts, and is not a replacement for it.
Device Sharing
Google has finally brought device sharing features that will help users share their Android 5.0 Lollipop device with members of their family and friends without worrying about access to sensitive content.
Battery Saver
Google has also added a new battery saver feature to Android 5.0 Lollipop, claiming to extend device battery life by up to 90 minutes.
Quick Device Set Up
Google has introduced new ways for users to set up their devices with Android 5.0 Lollipop. Users can instantly set up their new Android phone or tablet by simply tapping it on their old device – though this requires NFC support.
Other new features in Android 5.0 Lollipop include the new ART Android runtime for improved application performance and responsiveness; support for 15 new languages (including Bengali, Kannada, Malayalam, Marathi, Tamil and Telugu); improved accessibility features (such as text contrast boost, colour inversion, and enhanced colour differentiation); improved audio, video, and camera capabilities, and improved Internet connectivity everywhere and with more powerful Bluetooth low energy capabilities.