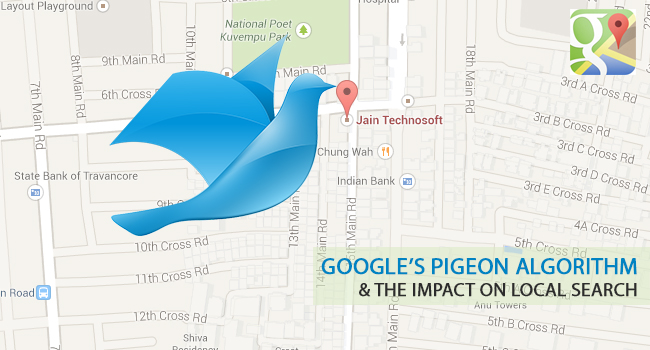 Google has released a new algorithm to provide a useful, relevant and accurate local search results that are tied more closely to traditional web search ranking signals.
Although the search engine giants were willing to reveal that they had in fact made changes to their search algorithm, they were unwilling to give the update a name, leading to a circulation of various names but one created by SearchEngineLand author Barry Schwartz seems to be the one that has stuck industry wide as he made reference to the 'Pigeon Update'.

Businesses may notice a significant increase or decrease in organic and search related traffic. Google has not commented on the percent of queries impacted by this algorithm update, nor if certain web spam algorithms were deployed in this update. The idea is to offer local search results that are more closely related to some of the ranking signals they use in Web search as well as other features like the Knowledge Graph, synonyms, etc. The Google Pigeon algorithm change is also said to improve distance and location parameters, so local search should be more accurate overall.
The Google Pigeon update was officially launched July 24, so there has been a little bit of time now to really analyze what has changed and whether or not the update was significant. For local businesses it is significant, and fortunately in a good way. Local directories are specifically getting the most benefit out of the change. As a business owner, we encourage you to review your referral and lead traffic for any noticeable change.