Google on Monday announced that Google analytics will no longer support IE8 after the end of year as it keeps its focus on modern browsers.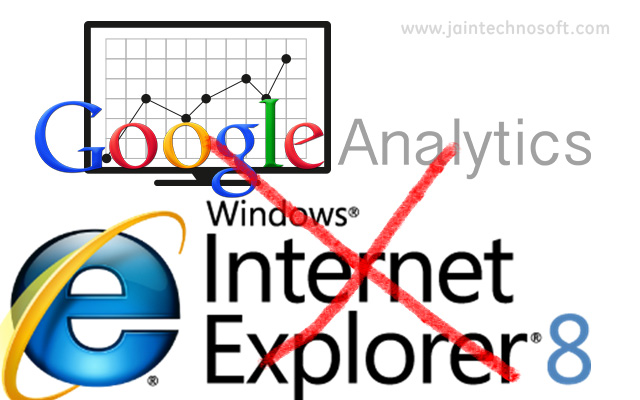 Google hasn't said exactly when IE8 support will be axed, but it says in BlogSpot that it wants to give users more than three months to prepare for this change and minimize the disruption of Google Analytics usage for you and your business.
The company said in an official blog that:

"To focus on supporting modern browsers, we are deprecating official compatibility of Google analytics with Microsoft Internet Explorer 8 (IE8). We decided to do this to both accelerate the pace at which we can innovate new product features and to facilitate adoption of newer web technologies in the design of Google Analytics product. Our ultimate goal is to provide a superior user experience for every GA user".
Google will continue to measure traffic from IE8 browsers, but accessing Google Analytics from IE8 will no longer will be supported. Google analytics will only support the latest versions of chrome, Firefox, Internet Explorer 9 or higher, Safari and other modern browsers.
Back in 2012, Google killed off Internet Explorer 8 support for the online Google Apps service. Google says it will send further reminders during the next three months, but advises companies to begin planning for the changes as soon as possible.