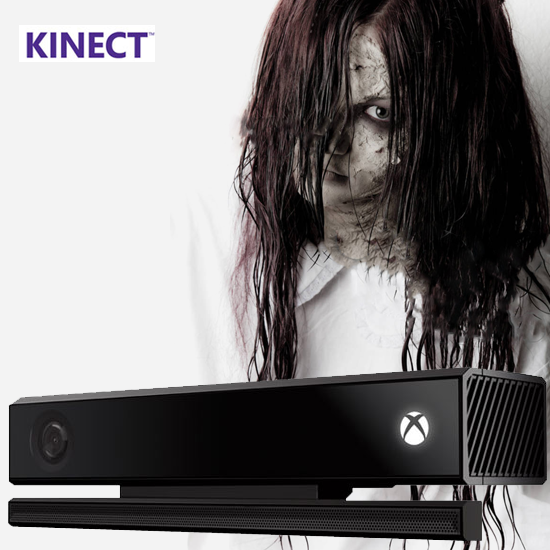 Microsoft's Kinect motion controller may have been intended to keep gamers moving and free from handheld devices while in the throes of play, but some intrepid explorers have been using it for a different purpose altogether: hunting ghosts.

Thanks to its skeletal-tracking and infrared-sensing capabilities, Kinect can "see" as many as six players in a room. What makes spines start to tingle, however, is when it seems to see more people than are physically present.
The Kinect uses InfraRed (IR) technolgy, the same technology that is used by paranormal investigators and ghost hunters. IR in turn than detects these elevated levels of heat and they can than be seen on devices that use IR technology, such as the Kinect.
There's even a website dedicated to the topic 'Kinect can detect Ghosts'.
Youtube shows up a list of videos if you search 'kinect ghosts'.