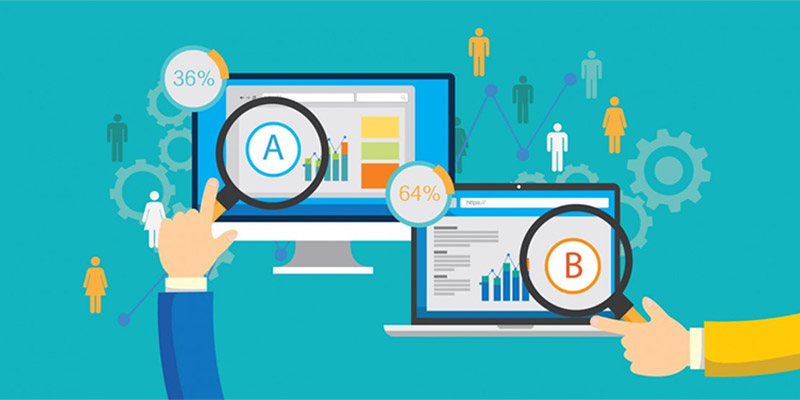 How much traffic are your landing pages receiving? And how much of that traffic is converting into customers? Is the percentage of conversions that you are receiving desirable enough, or is it below the level of your expectations? Whether it is up to the mark of below your expectations, one always strives for more conversions which are provided by a better user experience. The average conversion rate of a landing page is 2.35%, and the top 25% of landing pages are converting closer to 5.30%. And, if you don't stand in these top 25% of landing pages, you need to keep a check on and test the elements of your landing pages to increase the percentage of conversions. But, how can you increase these conversion rates, and what all must you test?
Content
Content can include everything from text and images to audios and videos to meta files and page titles. All of this content can be edited and moved around on your page to work a visitor through a conversion and sales funnel. Many businesses, while designing content, make a big mistake of filling all that they have to say within the first paragraph of their page to attract visitors. However, this is not a good idea. You must understand that by stuffing your first paragraph with hard selling content, you are not providing value to the visitors. Obviously, you must be able to attract visitors as soon as they land on your page, and provide content that compels them to read further. But, let it come in a natural way.
Conversion point
Whatever the reason of your landing page – may it be for purchasing, subscribing, downloading, or filling out forms – if visitors are not performing the actions that you are willing them to, it is time that you test your elements. For this, you must first understand what the visitors are coming on your landing page for, and where in the sales funnel they may be. Providing gated content like white papers, articles, and videos that require users to fill out a form before being able to access them, is much better than a generic contact form. You can also test for different colours, shapes, sizes, and CTA buttons.
Split pages
It is better to provide visitors with a brand new template and page layout by completely starting from scratch. Marketers can use a split test that will present a completely separate page than the original page, which is a valuable option when A/B testing. However, you need to be careful to set up the page while keeping SEO in mind. One such example is using robot.txt to no index the new page as search engines may not know if they should index the original page or the new page.
So now, you can better test the elements of your landing pages and make an analysis so that you can rectify the drawbacks. A professional digital marketing company in India can help you do this in a much better way than you could do in-house with your regular staff.