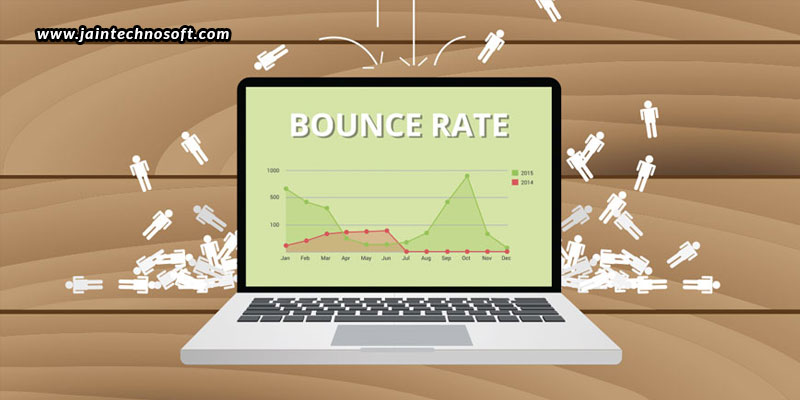 Bounce rate is the average percentage of people who landed on a page and then left the website, for any reason whatsoever.
Pages per visit is the average number of pages per visit for people who landed on the particular page, meaning the number of pages a person visited on the site.
Time on site is the amount of time a particular person spent on the site.
All the above metrics could be useful at some point of time, and not so helpful at other times. It is very important to understand when one should rely on these metrics, and when not to rely upon them. Every individual, every brand, and every industry will have different opinions for these metrics and their usefulness. Some may consider them as bottom-of-the-barrel metrics that needn't be regarded, while others may consider them as perfect metrics to optimize for. However, none of these opinions are right. All these metrics are good at one point, and not so good at the other.
When are these metrics useful?
When they're compared over time to see if anything changed
Comparing these metrics over time can help you know if there are any internal changes or external forces that shifted behavior. Things like engagement rate, and subscriptions could be analyzed from time to time to make a check. When you see a dramatic fall in time on site or browse rate, or a rise in bounce rate, and you cross-check to find that you have made a particular change at the same point of time after which these falls and rises have taken place, you find the problem. This is when these metrics are useful.
When they are used as diagnostics for the conversion funnel
These metrics are useful when they are used as a diagnostic. Let us take up an example. You see that people come to your site through your home page or a blog page, and then they make it to your product page or conversion page. This means that everything is just right. Now, when some changes are made, you see that there are changes in these metrics, but the entire conversion journey is doing just fine. So then, what is it that made conversions dip? This is when you start digging into the problem. This is where these metrics are useful.
3) When they are referenced against relevant industry competitors
When you target your website against relevant industry competitors, you can keep a check as to what difference lies between your and your competitors' websites to see why you experience lesser time on site as them, or more bounce and browse rates than them. This is when these metrics are proven useful.
When are these metrics not useful?
Now that we know when these metrics are useful, we also need to know when you should consider these metrics. These cases include just the opposite of what all is mentioned above. This includes –
When they are not considered over time to look for any changes
When they are used instead of conversion actions to represent success
When they are compared against non-relevant competitors
So, you can see how there are many different things that go into the uses of these metrics, and that there are both good and bad ways to use them. For the best uses and results, it is always advised to have a digital marketing company in India hired to do the job for you. After all, instead of fidgeting with things you don't know about, it is always better to leave things in the hands of professionals. So, hire a digital marketing company, and rest assured to get the best returns on your investment.