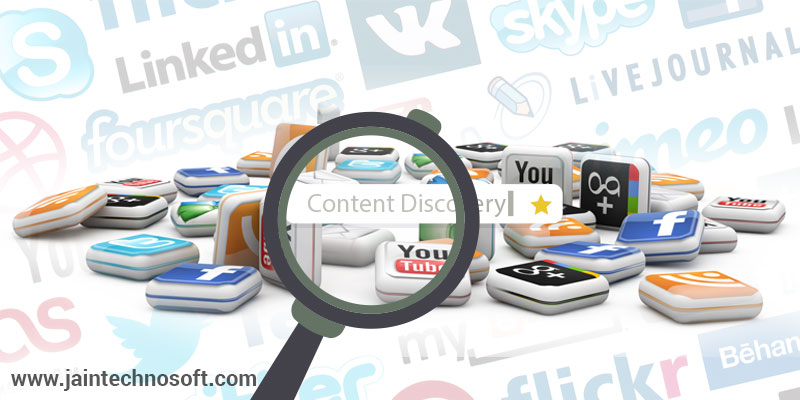 Social media platforms are one the most potent tools through which you can reach out to a wider crowd. But with almost every e-commerce company being present on the social media platform, it has become quite essential that you come up with a content writing strategy which will help you stand out from the crowd.
Along with an effective content writing strategy which is backed with strong SEO copy writing, it is necessary that you make use of some of the best content discovery tools along with a good web design in order to improve your social media presence. In this post, we bring to you some of the best content discovery tools with which you can strengthen your content writing. Some of the most useful tools are:
Feedly
A news aggregator application it can be used on various web browsers and mobile platforms, like Android and iOS. Through this tool one can gather, organize and personalize relevant content from all over the web in a single location. Based on the websites you like, Feedly monitors the web for relevant content and sorts it based on date and relevance.
Klout
Reach out to your audience with a trusted message on social media. It helps you create an impact online by creating and sharing great content. Klout helps you measure your influence and reach by collecting data from platforms like Facebook, Twitter, LinkedIn etc. through its Klout score. The higher the score, the more authoritative and influential is the source.
Buffer
Buffer is usually regarded as the best tool to drive traffic, increase user engagement and also saves your time on social media by enabling you to post the your content to all your social media sites simultaneously. This surely is one content discovery tool you need to try.
DrumUp
This tool makes use of NLP and data mingling algorithms, based on which it recommends content which can be shared on social media pages. One of the most elegant discovery tools, with DrumUp you can strengthen up the relevance of the recommended posts.
Scoop.it
With this tool, you can easily discover, curate as well as publish amazing content in order to get improved online visibility. It enables you to create webpages called 'topics', which includes relevant articles/ scoops. You can easily create interesting scoops by entering relevant keywords. With the help of big data semantic technology, scoop.it easily finds relevant content with an easy to use social publishing platform. Thus it helps you to manage several social media platforms.
Swayy
Another very useful tool is Swayy. A content sharing platform, which provides robust analytics, Swayy reviews and organizes some 50,000 pieces of content daily. You just have to indicate topics of your interest, and it will make recommendations of content which are relevant for your audience. Regarded as one of the easiest among all the content discovery tools, Swayy also helps you share the content online.
Spundge
Spundge is an end-to-end content platform which enables professionals to create, share and monetize their content. It also lets you collaborate with experts, so that you can add authority to your content. You just have to pick up relevant topics and keywords and Spundge will create "Notebooks" and "stories" around them.
With these content discovery tools, even small businesses can make an impact on the social media platforms. In fact these tools are great levelers as they provide equal playing ground to each and every business to make a mark on the social media. Get a good website developed for your business and use these tools to create a unique place of your own on the web.