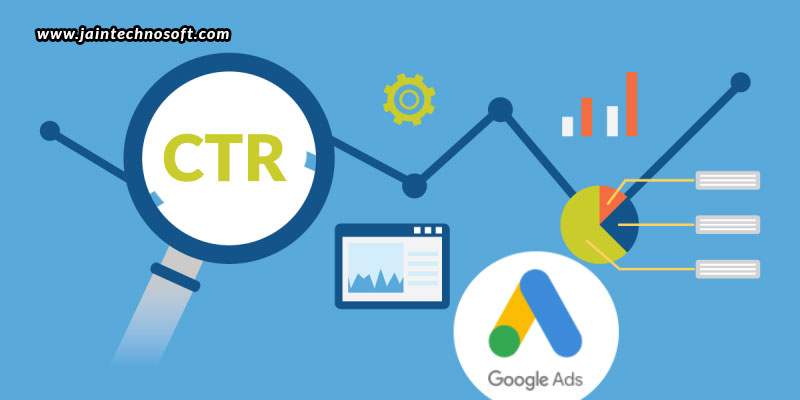 Click Through Rate (CTR) is one of the most important metrics that needs to be kept track of when monitoring a digital marketing campaign. It is a metric that is used to measure how many users clicked an advertisement, a link, or a call to action. So, what is it that makes this metric so important? It's important because a high CTR conveys that the ad, link, or website is performing really well, and is resonating with your target audience. On the other hand, a low CTR communicates that you need to change your strategy. There could be something wrong with your content, images, or anything else; and you'll need to change it appropriately. This is why you need to monitor your content, links, and ads, so that you can catch your mistake at the earliest and solve it instantly to help bring you a high CTR in the future.
CTR in PPC
PPC is when a business pays Google every time a user clicks on their advertisement. Google assigns every ad a quality score, which determines how well your ad is performing. You want a high quality score so that you can achieve a better ad position and keep your costs down. If your ad isn't getting the required clicks, it means that it is not relevant to your users, which is why Google will stop showing it to potential customers. This is when you'll need to step back and look at your campaign in detail, and see whether you are targeting the appropriate audience, and whether or not your content is engaging.
You can choose between search ads and display ads. Search ads are text ads that appear at the top and bottom of Google's search results. And, display ads are banner ads that appear on other sites when users are not searching for your product. The first type will show up when someone is searching for a product that you are selling; and the second type will remind them about your product even when they are on other sites searching for something else. Both these ads can thus help potential customers make a purchase from you. However, search ads bring more CTR than display ads because people aren't directly searching for your products when they are on other websites.
CTR in SEO
When you want to opt for SEO, you can optimize your website to rank for specific keywords by adjusting your titles and meta descriptions to include important keywords, and then having appropriate and relevant content revolving around those keywords.
CTR in Facebook advertising
Facebook advertising is a targeted way to market your products to the right target audience, since Facebook is one of the biggest social media channels where you can capture potential customers. You can use location, demographics, and interests to easily capture the attention of potential customers. When you create an ad for Facebook, you can use many variables like page likes, engagement, conversions, post boosts, etc.
CTR in email marketing
When you plan on sending out an email with a link or call to action in them, you can check how many people have opened your email, but can you see if they actually interacted with your mail or not? CTR can help you determine this. If someone clicks the link or call to action that you have provided in your email, you can definitely see a rise in the CTR. This means you have definitely created interest in the minds of people through your mail, for which they want to click on the link you have mentioned to learn more about your products.
As you can see, CTR is a metric that appears in almost every type of digital marketing campaign you run. It can predict success and can tell you whether or not you need to make adjustments to your campaigns. Figuring out the perfect formula for your brand takes some time, but putting in the right efforts can bring success for your business. Not sure how to go about it? You can simply hire the best digital marketing services in India to take care of all your campaigns, and put in the right efforts to bring to your business the success that you require.