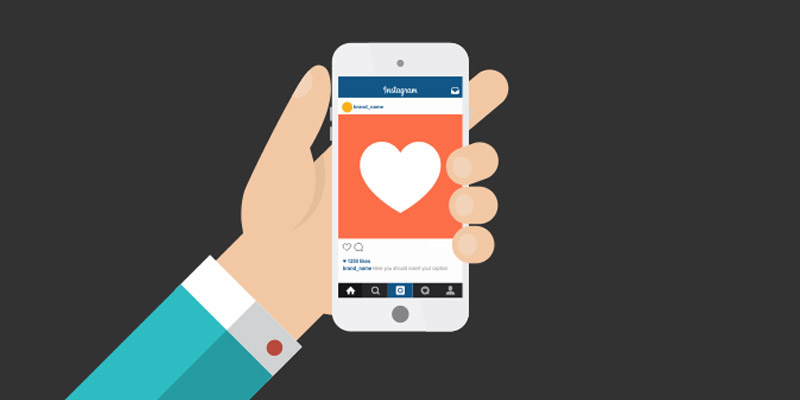 Instagram has been highly successful in weaving stories around photographs in the most alluring manner to keep users highly engaged. Today, it has more than 300 million dynamic users using the app daily! 'Instagram Stories' has been able to make greater richer stories as compared to individual photographs. And, do you know that you can use the same as a part of your digital marketing strategy with assistance from a digital marketing company in India, to build a successful brand!? Oh, yes! And, here is how.
How to use Instagram Stories to build a brand?
You can use Instagram Stories to post the same number of images and videos to your story as you need, without affecting your fundamental news. You will find the "Stories" highlight on the upper left of a client's Instagram Feed. Remember to use the best time to post your content, when the gathering of your target audience is possibly high. The transitory 24-hour time span is a good approach to promote discounts and competitions, so that great buzz can be made around. There are four ways you can use Instagram Stories to build your brand.
Normal – This involves posting a single image or video to your story through the standard Instagram lens.
Boomerang – This involves sharing a short video that plays forward and backward on repeat.
Hands-free – This involves recording a video without having to keep the record button pushed down.
Live – This involves sharing live videos with your followers in real time, only until you are live.
Other things you can do with Instagram to build your brand
Give users an inside insight
It could be a design sketch at the early stage; it could be unannounced product; it could be a video of behind the scenes of manufacturing your products; it could be anything that the viewers don't see on a general basis, but may be interested in seeing, giving users an inside insight can attract them towards you. Such a step will build both interest as well as trust within your users towards your brand.
Provide users with special offers
Offers! Sales! Discounts! All these words have one thing in common – attracting a huge percentage of shoppers. So, when you have a short span of offers or discounts running, you can post the announcement on Instagram, and see the amazing results! This is because the shortage of Instagram stories can attract users and bring a superior outcome. You can post a "coupon" as an Instagram story that can guide clients to the link in your Instagram bio, which in turn can take them to a presentation page where they can claim your exceptional offer.
Take up the opportunity of a takeover
An Instagram story takeover is when another individual or business assumes control over your Instagram account, or vice-versa for a 24-hour timeframe. This is a fun practice that draws attention from a large set of audience. So, connect with faithful clients and let them take over your account for 24 hours to demonstrate how they utilize your item. This will make for great content and also gather more views. You can also swap accounts with different brands that you have associated or made connections with.