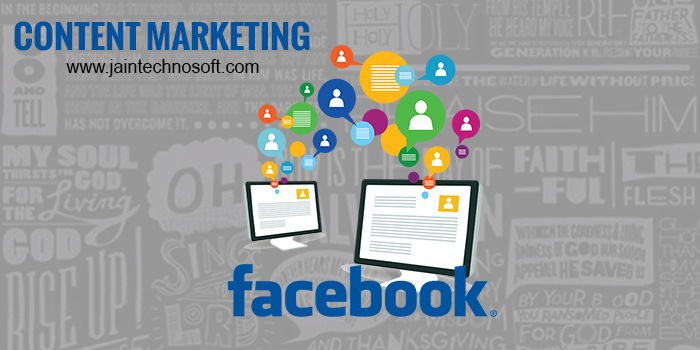 Your Facebook (FB) page is one of the most important tools with which you can market your products and services. But it has often been seen that many companies resort to excessive promotions and marketing through their FB page, no wonder this year Facebook has announced strict rules and harsher punishments on brands for posting excessive promotional content. Spammy strategies as well as Facebook-baiting (asking for likes, shares etc.) too will be scrutinized.
Thus it is time to re-analyze your content marketing plan and come up with a highly innovative as well as effective strategy. Here are some tips which will not only boost the performance of your Facebook page, but will improve your social media marketing as a whole.
Brief and effective posts
Let's start with the basics. And one forgotten basic rule of effective social media marketing is coming up with short and brief posts. In fact shorter posts usually perform better than the longer ones. If you keep your posts under 250 characters it results in 60% more engagement. Brevity surely if the soul of FB posts!
Customize content images for social media
It is a known fact that photo/ image posts attract 120% more engagement than an average text-based post. There have been several instances where a great content has not been able to garner enough readerships due to poor packaging and marketing. Thus presentation no doubt is very important! See to it that the images on your social media platform are highly customized and complement your content positively. You can make use of free image customization tools like share as image and canvas to come up with some amazing cover images for your Facebook page.
Some image is better than no image
Yes… the importance of image should never be undermined. There are many out there who do not have the time to make an effort and come up with customized image for their page. In this scenario, we recommend that it is better to put some content- related image, than to simply skip images altogether. It is also advisable that you promote your major contents on your cover page.
Power your page by covering trending topics
Rather than just coming up with some random topics, it is more fruitful to develop your content around the trending topics. Trending topics are those which are in news, or which the users are interested in. Thus build your content strategy in such a way that covering the latest trending topic is its integral part. This will go a long way in improving your visibility on the social media platform.
Opt for paid posts
We do understand that look of confusion on your face. But the truth is FB gives almost no real estimate for organic brand posts. Thus you have to upgrade to Facebook advertising in order to get any results on FB. You just have to choose a post which you wish to promote, set up a budget and target specific audience – that's it!
These are some of the many ways in which you can improve your content marketing strategies and thereby boost the performance of your FB page. Implement them and experience a positive growth of your social media fans.