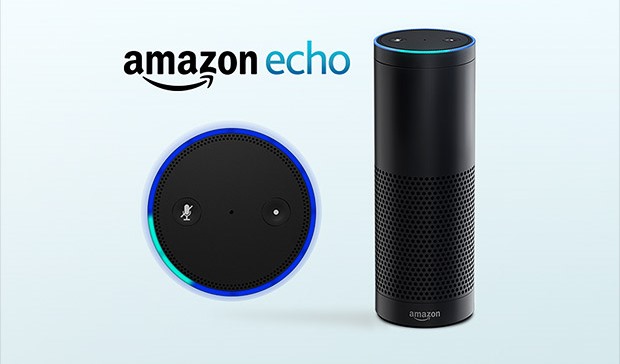 Targeting the smart automation market, Amazon has recently launched its Amazon Echo – A speaker-cum-personal assistant. Designed to be controlled by your voice, Amazon Echo is a cloud–connected gadget and runs on Amazon Web Services.
This 9.25 inches high cylinder is powered with advance audio design and far-field voice recognition. Its seven built-in microphones and sensors can pick up your voice from any direction, even when it's playing music. Along with this, Amazon Echo is equipped to provide information on a wide range of things; be it news, weather forecast, tracking your music to remembering your shopping list or important holidays.
Just like Apple's Siri, Echo's wake word too is Alexa. On being waked up, Echo lights up and starts listening to your commands and queries. But what sets this speaker apart from its counterparts is its 'smart' element. Echo is the one of its kind speaker, which adapts to your personal preferences, habits, routines as well as vocabulary and speech patterns.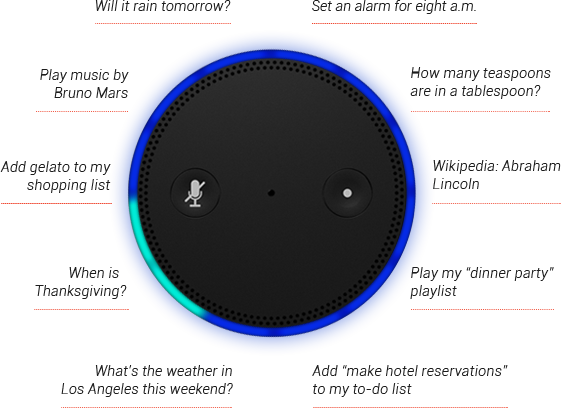 According to Amazon, Echo is compatible with Amazon Music, iHeartRadio, TuneIn and Prime Music. Along with streamlining music over the Wi-Fi, Echo is also Bluetooth enabled. Thus it can stream music from your tablet or phone from popular music services like iTunes, Pandora and Spotify. Another amazing feature of Echo is that you can control it even if you are away from the device, using Android App or Fire OS device. Apart from this, Amazon Echo is equipped with voice-controlled alarms, to-do lists and timers.
At present the cost of this cylindrical genie is $199, but if you are an Amazon Prime member you can buy Echo at $ 99, though purchase invitations are currently available on request only.