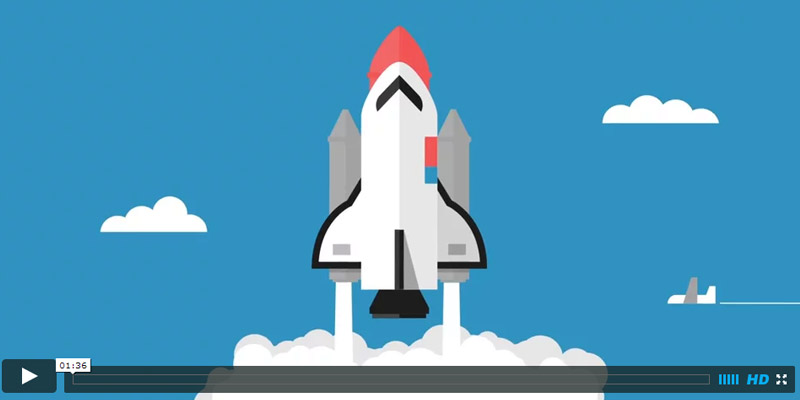 We all know how there are a variety of different elements that website developers and designers are using to enhance the functionality as well as appearance of a website. One of the most important expectations out of a website is to bring in good amount of traffic that can lead to sales, conversions, and more in the future. With advancement in technology, various elements like text, images, audios, videos, and animations are being included in website marketing strategies today. Small and big organizations are all competing with one another to stay innovative in the marketing field. Out of the various elements used, it is animated videos that are attracting many people today – one because it is a relatively cheaper marketing tool as compared to the others, and secondly because it has a lot many more benefits. You can hire a professional Web design company in India to help you beautifully and effectively blend animated videos into your marketing strategy in order to deliver cutting edge Web content. Listed below are the various benefits you can avail by including animated videos into your marketing strategy.
Attracting visitors to the site
We all love attractive visuals, which is why animated videos can easily attract lots of visitors to your site. If you have a powerful animated video on your site, you can not only attract visitors to your site, but can also retain them for longer time on your site. In fact, by engaging visitors with your videos, you can have them interested in you and prompt them to perform the actions you expect from them.
Satisfying search engines
Websites that are on top of SERPs have more visitors than on those who are not. This means that if you have the ability to satisfy the search engines, you will be able to attract more visitors. Google loves websites that have more of visual content as compared to text, and also believes that videos are the best way of engaging people on a site. This is why it ranks websites with videos at the top of its list. Therefore, websites that have videos on its pages are given more preference while ranking.
More explanatory
Animated videos are more interesting and engaging than plain boring text. Also, videos are more explanatory than the words written in a piece of content. So, when you have videos on your website, people will be more likely to set apart some time to watch the video than reading the text.
Highly effective for mobile users
Today, majority of people use their smartphones to browse the Internet as compared to desktops. While using smartphones, it becomes difficult as well as boring to read chunks of text as the users feel that it is too much to read on their small device. Comparatively, it is easier to watch videos on mobile devices. So, posting an animated video on your site can help you keep mobile users on your page for longer.
Going viral on social sites
We all see how leading social media platforms are including more and more videos on their pages to attract the users. Also, reading and sharing content is less likely as compared to videos. When a user watches an interesting and helpful video, they may share it with their friends, which will further be shared and become viral, thus gaining popularity for your site. Get the maximum number of likes and shares with your videos, thus boosting traffic on your website in turn.