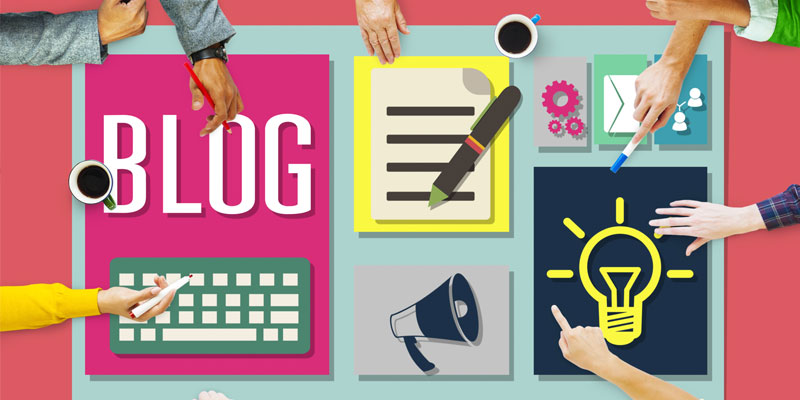 Blogs – a very important element of content marketing – are ways to keep your audiences engaged with new content and keep them interested with you. If you own a business, you can use the advantage of blogging by providing your audience with product launches, tips and tricks, and solutions to common problems relevant to your business industry. This kind of blogging will bring lots of traffic to your website and enhance your brand's image and corporate visibility.
Whether you believe it or not, there is a growing competition in the field of business blogging too! Content writers are high on demand today. Compared to three years ago, there is a rise in the number of bloggers by 30% today. In fact, more than 80% of customers are acquired via daily blogging, thus the significance of investing in content marketing. You may have already realized how important blogging for your business is today. But, we will take you into a deeper reasoning as to how blogs are effective.
Blogs help in increasing investment returns
Before we analyze the return on investment, we first need to know the costs involved in blogs. The most important investment for blog writing is time. If you write blogs yourself, you don't need to spend a single rupee on blog writing. Create a blog for your business yourself and you may be able to achieve 13 times more returns compared to other methods like PPC. But, if you are hiring someone to do the job for you, it will require a high salary to be paid to bloggers who utilize a considerable amount of their time showcasing information that can be of immense value to the readers.
Blogs help in building customer relationships
There is an increasing lack of human interaction today with the increase in technologies. The same is seen in business-client relationships. Everything is handled by machines, which hinder building long-term relationships between the two. A research predicts that by the year 2020, more than 80% of customer relationships will be managed without human involvement. This increasing gap can be filled by blogging, which helps in getting the customers interested in your business and thus visit your website, without any need for PPC strategies.
Blogs help in satisfying customer needs
You must publish blogs that solve the possible queries of customers before they even ask you about it. Keep producing fresh blogs with meaningful and relevant content that can attract more and more customers thus, increasing sales conversions and business growth. Understand what worries the customers constantly and identify ways to solve the same through your content so that a level of trust and credibility is built for your business. All this will not only increase your value but, you can also convince customers to visit your store and purchase from you if you have them happy and satisfied.
Blogs help in building credibility of your brand/business
When influential people talk about your business or brand, you can be sure to see a boost in traffic on your site and sales conversions soon. Media personalities, entrepreneurs and other influencers have thousands of people following them on social media platforms. If your blogs are shared by such people on different social media platforms, you may get hundreds of likes and shares, and thus gain popularity. Research shows that brand advocates can increase the credibility of a brand by almost 70%! Thus, your blogs can gain you use engagement, increased sales conversions and tremendous traffic on your website.