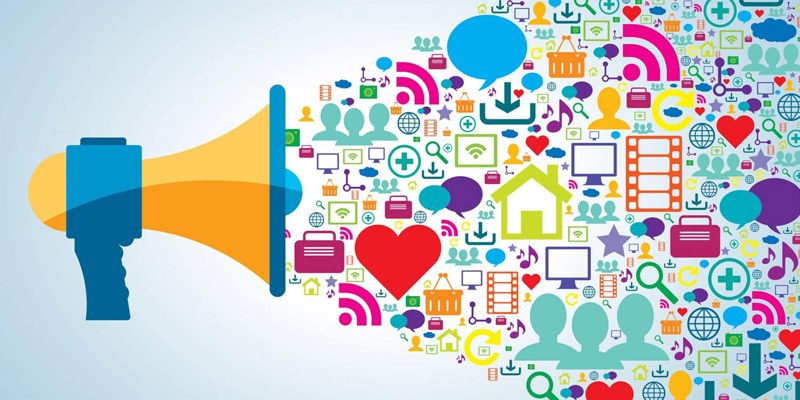 We all know that any kind of marketing requires money, and so does social media marketing in India. However, if you want to go social for a local business, and if you do it in the right manner, it may not require much. This blog will help you know how you can advertise on social media with a very limited or zero budget too! But, before moving forward, let us look back upon the digital advertising play of last year, where there was a vast increase in digital channel investment. Out of a long list of digital tactics that were represented like email marketing, mobile marketing, SEO, PPC, print advertising, radio advertising, TV advertising, and many others, it was social media investment that received the lead. Now, if you wish to realize which the right network for you is, you need to first understand your audience, learn their behaviour, formulate their personas, and see which platform they are present on. Once you are done with recognizing the social media platform that is appropriate for your business, you must move forward with the below mentioned tactics to help you advertise even on the lowest budget.
Identify your social media goals
Without a goal, you are definitely bound to fail. So, make sure you have a social media goal while you are using such a platform. One of the most popular social media goals for majority of businesses is to create brand awareness. But, building a brand presence is not enough; you need to maintain your brand's reputation and draw your business closer to your customers. Another important goal could be to achieve traffic and sales. You can drive leads, generate contacts, or sell by creating content templates that are intuitive and customizable. Either of the two, or any other goal – be sure to recognize it and take steps to achieve it. You could use news, reports, inspirational quotes, mentions, special offers, discounts, or contests – and all of these are sure to fall into your budget.
Come up with a posting schedule
It can get too spammy and expensive to boost all your social posts. It is better to select the best performing ones, and highlight them. Remember that those engaging with your social account surely don't like excessive advertising, and if you do so, they may either stop interacting with you, or may even unfollow you out of frustration. So, establish a social media content calendar, and then pick out your best performers that you must convert into paid posts.
Create a great image
You need to create a good image for an effective social media post that include a visually appealing image, a brand logo, an active CTA button, and a catchy message.
What if your budget is zero?
Whether your budget for social media marketing in India is very small or even a zero, there are ways to advertise in any case. If your budget for advertising is zero, you must take help of influencers by asking them to share your post on their page. However, in this case, you need to put in efforts to build and maintain relationships with influencers in your niche. You can also try to find your audience in a relevant social media group. Put in your content into places where people are interested in your products/services.