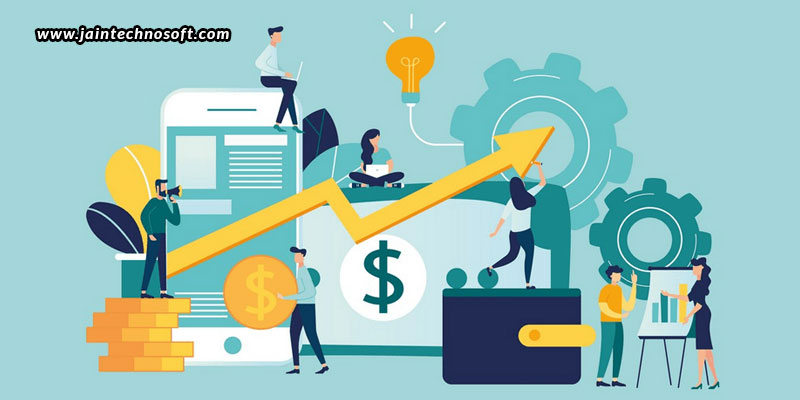 Have you still not taken your business online? Maybe that is what is keeping you behind your competitors! Everyone is moving ahead to build a digital presence, especially after the new normal brought about after the COVID-19 has struck the world. And, if you haven't yet, you certainly need to approach web design companies in India to help you build one.
Customers are getting online to search for all kinds of information, bookings, products, and services. They find it easy, convenient, and quick. Moreover, almost everyone, whether young or old, are becoming more and more tech-savvy. They prefer brands and businesses who have smartly shifted to the Web, rather than those sitting in brick-and-mortar stores, waiting for their customers to arrive. Obviously, there are other pros of walking into a physical store, but when you speak about quick and easy, it's "online".
Increased Accessibility for Customers
With a website, people can approach you any time of the day, or even night. Unlike physical stores that have a fixed open and close time, websites are available 24×7. People can view your products/services and learn about you whenever they wish to. Moreover, physical stores are limited to a specific geographic region. Websites, on the other hand, are accessible to people throughout the city, the country, as well as the world! Anyone, from anywhere, at any time, can easily access your website; which ultimately increases the possibilities of sales.
Builds trust with your audience
When you have every information about you, your brand, your products, and your services mentioned on your website, your visitors will feel comfortable checking out everything at a single place. This comfort will build trust in their minds, leading them eventually to close a deal with you. And, if you're good enough, your visitors-turned-customers may be coming back to you for more, again in the future. This way, you build a great impression, which when noticed by search engines, will help you gain higher ranking on SERPs.
Builds brand recognition
As we said above, customers are now becoming more tech-savvy, which makes them web-savvy too. Businesses that are on the Web are thus considered to be updated, which creates a good first impression on the customers. With an appealing website, you can grab the attention of your visitors, thus generating brand recognition. After attracting them to your site, you need to keep them with you for longer, guiding them through your site to reach the sales page, compelling them to take the required action. For this, you need every aspect of design taken care of, for which again, you can only rely on professional web design companies in India.
Increased Web Traffic
With a full-fledged web design and development company working for you, you have a fully optimized website, which plays a vital role in placing you high up on SERPs, and thus attracting valuable traffic. Increased traffic means increased possibilities of conversions; and increased conversions means increased revenue. Hence, with a good online presence, you are certain to boost your business.
To conclude, having an online presence is always a win-win situation for you. So, if you haven't yet, get in touch with reliable professionals immediately to help open the doors to success with an attractive, functional, user friendly, and search engine friendly website for your business.