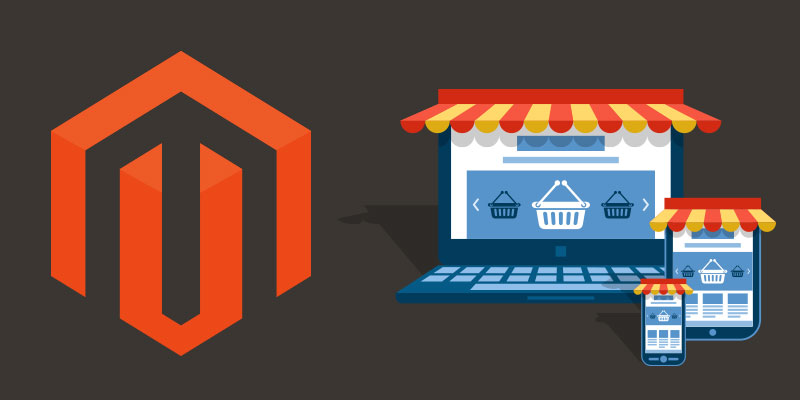 Magento has become one of the favourites for eCommerce website owners today. Numerous online shops are built on this digital platform at present. If you are looking for a truly versatile eCommerce solution with complete focus on usability and design, Magento is what you need! This digital platform is widely known for its flexibility, cost-effectiveness and advanced features. Whether you need to create a B2B online store of B2C shopping cart based website, a Magento based store can be created for you.
Because it is an open source software platform, you can have the easiest and most secure online stores with Magento. The shopping carts built with it are easy and flexible for the customers to use. In fact, Magento based shopping carts are gaining popularity all over the world now and have become the most preferred choice for merchants and developers.
However, you need the most proficient Magento website development company to have your site built, only then can you make the most out of your online presence. Always opt for professionals to do the job for you because they are always in track of the latest upgrades in Magento, and have years of experience in implementing it to the best. Check for the company whose services offer to fit all your needs, specifications and budget.
What are the advantages of using Magento for the development of your eCommerce website?
This digital platform helps save on your time and money. It saves lots of time that is needed for website development and is also pocket-friendly for the store owner.
You can easily customize your Magento website as per your requirements and preferences after deployment. It is a highly customizable tool with a wide variety of plugins to enhance the features and functionality of your eCommerce store.
Your business applications can be easily migrated to your Magento eStore without any kind of data loss.
The administrator in case of a Magento eStore can simultaneously manage more than one online store.
This digital platform offers superior protection against all kinds of online threats.
Magento supports multiple languages and currencies, thus making it easy for customers to read and understand, as well as pay in their own preferred currency.
Magento eCommerce websites allow buyers to compare and review products before making a purchase decision. It also provides a better user experience with multi-shipping with a single transaction. Moreover, it also gives the shoppers plenty of payment gateway options.
With all these benefits, you sure want to opt for this platform to have your eCommerce website built. However, you must remember that you must choose a reputed Magento website development company to do the job for you because they will be able to offer flexible hiring models based on your requirements and budget. You can hire their professional developers on an hourly basis, day-wise or project-wise as per you wish. Apart from Magento based websites, these companies also offer multiple other services to eCommerce store owners like SEO services, managing catalogues, detailed browsing of products, shipping facilities, payments and more.