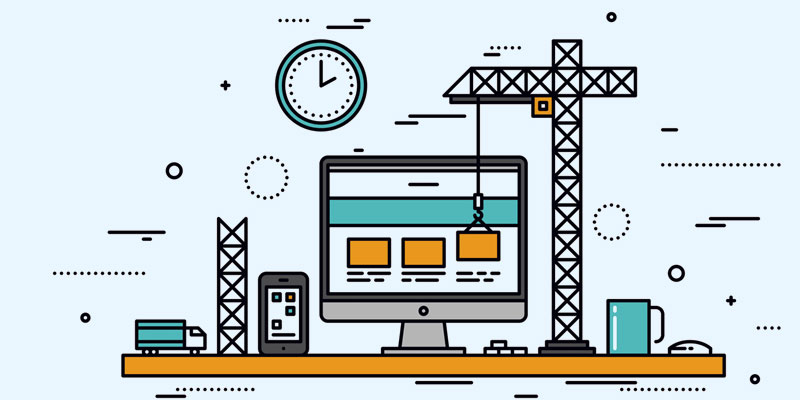 Building a quality website is crucial for almost every big and small website today. At present, almost 16% of the world's population owns a website, and the numbers are only increasing. Although 16% may seem to be a very small figure but, it adds up to more than 950 million websites across the Web! Although owning a website can be a path to success but, creating one is a very challenging task. Building a great website requires a team who puts in all their efforts and lots of time. This is where website creators can help to build great websites while cutting off on lots of your time. Although there is an amount you have to pay for using them but, it's worth the time and outcomes you receive. You can also hire the best website design company to help you do the job with utmost efficiency. Below is the list of some of the best website builders that are popularly used across the globe.
Weebly
If you are looking for a free website creator, it's Weebly. With a simple setup and a variety of easy-to-use features, it has become one of the most perfect options available with no coding required. It is the best option for those looking for template-based website builders. It is clean-looking and offers a plethora of customization options. It also provides the drag and drop features t hat make it very easy and convenient to build a website. You can seamlessly add audio and video to your site, and can also customize your mobile site. You can also add maps and download your website as a zip file whenever you wish to with Weebly.
Squarespace
Squarespace is a great and inexpensive choice for building any kind of website, whether it is eCommerce or a personal portfolio. It is sleek and full of features, and provides a free domain with Getty images, logo creating option, metric tools and the opportunity to track analysis. You can build an HTML5-compliant site with Squarespace. You can insert your own HTML, CSS and JavaScript coding if you are looking for added functionality on your site. This platform provides buttons for adding and editing content easily, and another button for quickly previewing how your content will look when your site goes live.
Voog
Simple-to-use and an integrated blog platform, Voog allows you to run a multilingual business, with which you can target more people across the globe. The drag and drop interface provides options of adding text, images, videos and more. The limited set of themes available are responsive and optimized for whichever platform users wish to use for viewing the site.
Wix
With a wonderfully manageable interface, free hosting and friendly mobile design, Wix is the perfect option for easy Web design. You can edit every small detail of your online portfolio with no coding needed. It offers tons of free portfolio themes and drag and drop features too. With Wix, you can resize, change your site's template, alter fonts and do almost everything very conveniently.
Webflow
Webflow is an in-browser design studio that is aimed at designers and agencies who are looking to build an interactive site on behalf of their clients with complete power of HTML and CSS. This offers a means for building a site which can be later carried over to WordPress or other related services. Although Webflow offers only a limited set of themes to choose from but, it has an intuitive and responsive interface with a wide range of Web components like adding text, inserting links, etc. You can add maps, videos, social components and much more without coding knowledge with its drag and drop widgets.