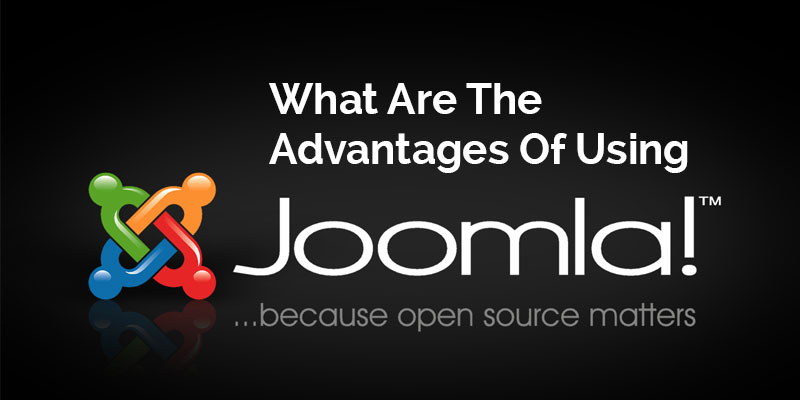 After WordPress, Joomla is the world's second most popular CMS. Created in 2003, today it has more than 3 million websites running on it and has been downloaded more than 50 million times! But, what makes it so popular? It is the freedom and ease that users feel while creating a website with Joomla that makes it popular. There are a number of benefits associated with Joomla, some of which we will cover in detail here.
Open source infrastructure
Today open source infrastructure powers most of the Web. Joomla is created using PHP, the king of open source Web scripting language; and uses MySQL for data storage, the most powerful open source database. This powerful combination of PHP and MySQL has made it easier for Joomla website developers to program new extensions. Moreover, Joomla being hosted on a Linux server and served by an Apache Web server makes it 100% open source in its code and infrastructure.
Built-in SEO functionality
Joomla is SEO-friendly, meaning that it has SEF (Search Engine Friendly) URLs built in it. All you have to do is enable them to work on your website. You can also choose your own meta keywords and meta description for your Web pages, which helps in improving SEO benefits. Download the best SEO plugins that Joomla has to offer and enjoy the SEO functionality that it provides.
Excessive extensions
Joomla has a huge library of more than 8000 extensions! You can understand how limitlessly you can create a functional and interactive website! The Joomla extensions are divided into 33 different categories like social media, marketing, communication, editing, site management, etc. You have extensions for all sorts of functionalities, may it be adding social media widgets or creating customizable forms or anything else. Moreover most of the extensions are free, and those that are paid are very reasonably priced.
Excessive templates
Just like extensions, Joomla also has an extensive list of templates. Whether you want a personal or highly professional website, Joomla has a template for you. It is almost impossible not to find a template that suits your business or choice. There are many free templates in Joomla but, many other commercial templates are paid. However, one drawback is that every Joomla template is not compatible across all Joomla versions. So, make sure that the template you choose matches your Joomla version.
eCommerce support
Joomla is an eCommerce-friendly CMS that offers many elements specifically created for eCommerce help. You can easily manage your products without having to switch tabs. Other helpful components include Virtuemart, PayPal, Google Checkout, payment gateways and shipping. You can get your own set of incredible Joomla eCommerce extensions. Joomla website development highly helps for the automatic facilitation of customer support with lower costs, easy maintenance, audited systems, simplicity and more.
User community
Joomla has a super active community of more than 2,00,000 users, who are always eager to help in case of any queries. Everything regarding loopholes, security concerns, software bugs and every kind of update is detected very quickly and responded to on its forum. As soon as you put up a query on Joomla, you are sure to receive a quick and positive response. You can also use the Joomla Documentation to get abundant online resources for additional help and support.
Multilingual support
Joomla is multilingual, meaning that if you build a website in English, you can create another version of the same site in other languages too! This will help you to reach a wider audience, those that understand only their native language.
So, get-set-go! Hire the best Joomla website developers and have your most beautiful and highly-functional website built right away!