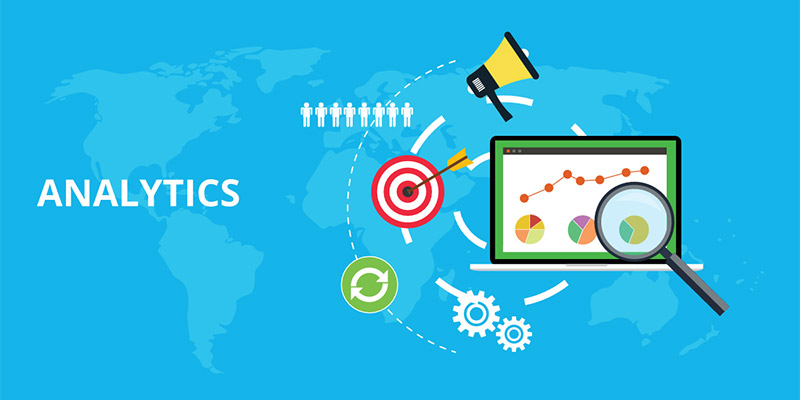 You have put in all sorts of efforts to create compelling content and put in all sorts of information and data to build up a beautiful website. But who are you building the website for? It is obviously for your target audience? So, are you successful at bringing your target audience to your site? Are you able to keep them engaged and bring them back for more? If all of this is not accomplished, all your efforts go in vain. Therefore, you need to be sure that you are getting the desired response from your audience through your content. And, how can you analyze this? Google Analytics metrics is what can help you here. You can study your stats through these metrics so that you know where and how you must improve on the strategies that you are currently using. Once you realize that you are not getting the response you must be getting, you will think of new strategies and methods to apply in order to connect with your target audience. However, before employing any new methods, make sure you use these Google Analytics metrics to monitor your audience impact study to gain a better idea on the changes you need to make.
Session Duration
This is the metric that shows how long visitors stay active on your site. Visitors stay on a site when they find something interesting there. If they leave quickly, it means that they did not find what they were looking for or that nothing on the site interested them. If you visitors don't stay on your site beyond 10 seconds, you need to find out what is lacking on your site and make sure to provide content that has the visitors interested. The Session Duration metric is an indicator to show that whether your site offers what your visitors are looking for or not. You can view this metric by going to Audience > Behavior > Engagement to find the Session Duration metric.
Pages Per Session
You have analyzed the amount of time visitors spend on your site through the 'Session Duration' metric. But, to get an in-depth analysis, you can use the Pages Per Session metric to know the number of pages your visitors wish to view on your site. This will help you know whether your site is motivating enough to prompt your visitors to explore more pages beyond the one they land on. You can also view your site's pages per session to help you get a better idea on which pages have a higher rate if audience engagement. To view this metric, you can go to Audience > Overview.
Returning Visitor Rate
When you have returning visitors on your site, you can say that you have succeeded because visitors will return only if they have been satisfied with your content before, and want more from you. The Returning Visitor Rate is the metric that will let you know the ratio of the number of returning visitors divided by the number of new visitors on your site. If your RVR is more than 30%, it means you are doing a good job in satisfying and engaging your audience. You can view this metric by going to Audience > Behavior > New vs. Returning.
Bounce Rate
If visitors visit other pages on your site, it is a great job on your side. But, when they leave from the first page of your site they landed on without exploring other pages, you know that you must make changes to have the audience browsing your site for more. This should be interesting and engaging content strategically put on your site. The higher your Bounce Rate, the more you are lacking on your site. It could be a bad design, a confusing navigation, a difficult interface, or anything else, you must find out at the earliest, and improve on it. View your bounce rate by going to Audience > Overview.
To always score high on the sessions and returning visitors metrics, while the least on bounce rates, you need to have an excellent website working for you. And, this can be easily achieved when you have a professional and experience digital marketing company in India hired, who takes care of all your website design and development, while keeping up with the latest trends in your industry.