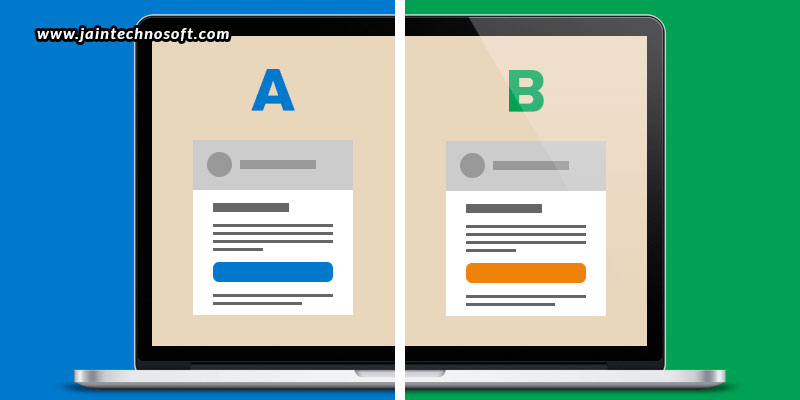 A/B testing is a process where a site section is taken – a bunch of pages that have a similar structure, layout, template, etc. – which is then split into control and variant, which is a group of A pages and B pages. After this, a change is made that will make a difference to only one of those groups, leaving the other set unchanged. Using this analytics data, a forecast is built of what would have happened to the variant pages if there wouldn't have been any changes made to them, and what actually happens to the forecast. This comparison gives an idea of whether there is an uplift, there is no difference, or whether there has been a hurt in the performance of the site. With such an SEO A/B testing platform, there are some incredible and surprising results that have been seen.
Tactics that work on one website don't work on the other
There are many who would just want to mention their keywords and key phrases a number of times in their text that lies at the bottom of the category pages. But, the fact is that no users are even looking at this. In fact, overstuffing keywords on your page can be a negative ranking signal. So, the pages are better without it, which also help them to rank better and better up the performance. But then, after some testing, it has been found that such a tactic is showing a drop for other websites! So, what we can understand here is that things don't generalize. Every tactic has its own way to play on a different website. This is just an example of keyword placing; but this idea applies to all elements of a ranking strategy. This is why you need a digital marketing company in India who can suggest you with the right kind of SEO strategies for your individual website for the best results – one who can understand your business individually and suggest the best strategies, rather than one who uses general formulae on every website.
Targeting high volume keywords may not necessarily raise traffic
Speaking of a particular keyword that has a high volume of how people are searching for it on the website, do you think putting the keyword in the title or anywhere else on the page will work? Not always. It is also possible that after updating meta data in titles and other places to target more commonly search for variants, there is a significant drop in organic traffic. It could be because of a lower click-through rate, or moving down for a competitive keyword, or ranking for fewer variations of key phrases on the pages. Whatever it is, but it is for sure that putting the higher volume keyword phrases on the site doesn't mean he website is sure to perform better.
Almost half of common technical audit recommendations make no difference
Even if you audit the website in the best possible way, and follow the best SEO practices, it won't always make the website work better. After doing all of this, and then testing it, you may get the same performance as when you hadn't made any change. So, everything you do here becomes pointless.