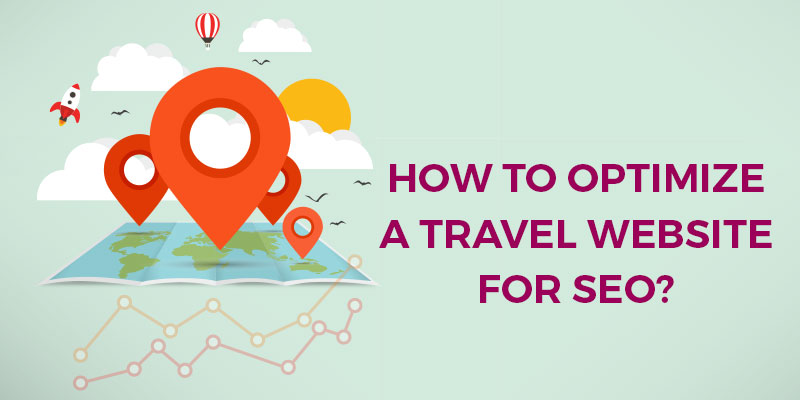 With the widespread use of smartphones and internet, more and more people today are relying upon online channels for booking their travel. If you are into the travel industry and your business relies on online booking, travel SEO plays a vital role in the growth of your business. If done correctly, you can fulfill your goal of showing up in the first page of SERPs, which will lead to generating maximum leads. If done in the right way, you can gain visibility in front of targeted audiences, thus fetching more customers for a range of keywords. You can easily target a large number of keywords along with variations in a pocket-friendly manner. But, with the plethora of options available, it is harder to grab the attention of customers and get a remarkable place in SERPs. If you want to get noticed, you need to stand out from the rest and satisfy every need of the customers. Below are a few guidelines on how you can achieve this. Also, you must hire the best travel SEO services where professionals can suggest you better planning strategies in order to rank better in SERPs.
Content
Have a well-designed website with great content that keeps the user interested. Moreover, you must add relevant and engaging images, charts, infographics and videos to boost user experience. With millions of travel sites out there, it becomes very difficult to stand out. But, you can get the best copywriters to create engaging and unique content that imparts value to the readers and gets them attracted to your website, leaving the others behind.
Keywords
When people want to search for travel, the first thing a majority of them do is 'Google' it. So, it is best to invest in keywords and create content around those words to increase the number of clicks. But remember to avoid over-stuffing of keywords. Target 3-4 keywords per page and have an optimum keyword density. Also, try putting keywords in the heading of the article, but make sure that it makes sense. Include keywords in title tags, alt tags and meta description too.
Blogs
Publish blogs, stories and real experiences on different sites and get users to come to your site through links. Make sure to blog two to three times a week and choose topics that are useful to the audience and interesting too. You could also target keywords in your blogs. Make the content so interesting that users are tempted to share it on social media and other websites, which will boost the visibility of your blog and thus enhance your site's SEO.
Mobile-friendly website
Make sure to have a mobile-friendly website because users are now browsing and booking more and more through their smartphones. Optimize your website for mobile users – may it be a responsive site or one that is specially crafted for mobile. Get in touch with professionals who have an expertise in travel portal web design so that they can design the best website that caters to the needs of your business and also satisfies the requirements of customers.
Social media
There is a wide range of social media platforms available today. Billions of people are active on social media. Promote your content on these platforms to gain visibility and also get your content indexed faster. You must write compelling content to compel users to like and share your content. But, make sure that you do not over-promote your website. Keep the ratio between promotional and informative content as 40:60.
Link building
Link building is an effective technique to increase organic traffic. Links from reputed and authority websites will bring more and more people to your site. You can earn links by contributing high quality content on authority websites and including a backlink to your website.