Sundar Pichai, head of Android division at Google, on Tuesday revealed on Twitter that the next version of the company's mobile operating system will be called Android KitKat.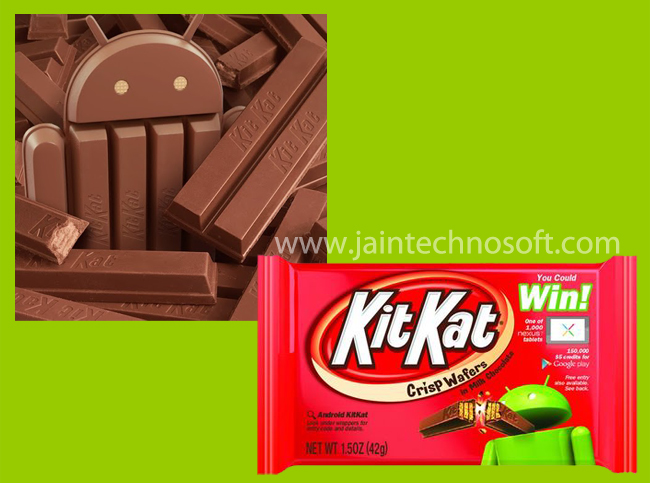 Since Android 1.5, Google has named each version of the OS after a sweet:
Android 1.5 was Cupcake.
Android 1.6 was Donut.
Android 2.0 was Eclair.
Android 2.2 was Froyo
Android 2.3 was Ginger Bread
Android 3.0 was Honeycomb
Android 4.0 was Ice Cream Sandwich
And Android 4.1, 4.2, 4.3 have been called Jelly Bean.
Google announced the new version of Android just minutes after Apple sent out invites for an event on September 10 where it is likely to launch the next version.

For KitKat name Google has tied up with Nestle, which makes KitKat chocalates. The head of Android, Sundar Pichai, posted a picture of the new KitKat symbol at the Google headquarters on his Google+ page, pictured above, although no details on what the KitKat 4.4 operating system update will contain have yet been announced.
KitKat also released a tongue-in-cheek video of its "Chief Break's Officer" discussing the new features of the KitKat 4.4 chocolate bar.
The packs will lead consumers to the website www.android.com/kitkat where they will have the opportunity to win prizes including a limited number of Google Nexus 7 tablets, and credits to spend in Google Play.
A small number of Android robot-shaped KitKat bars will be offered as prizes in selected markets.