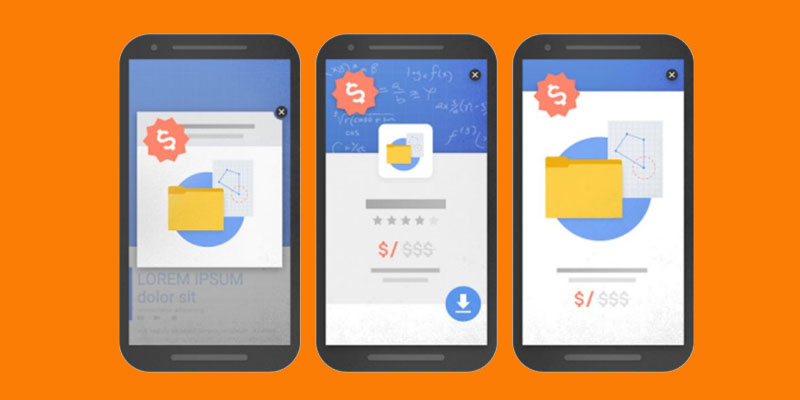 On April 21, 2015, Google released a mobile-friendly ranking algorithm to give a boost to mobile-friendly pages in SERPs. This Mobilegeddon was an effort to make the Web more accessible to users by supporting mobile-friendly sites in mobile SERPs. Deciding whether a page is mobile-friendly or not depends on 200 different factors like font sizes, readable content, space between links and buttons, etc. Thus, Google has always been working towards providing a great Web experience to its end users, may it be on desktop or mobile.
What new step is Google taking to improve mobile search experience?
Now, Google is moving one step further to provide a better Web experience to mobile users. This time it is aiming at sites that use intrusive interstitials. Google says, "After January 10, 2017, pages where content is not easily accessible to a user on the transition from the mobile search results may not rank as highly." Some examples of such techniques that will be considered as intrusive include –
Displaying a standalone interstitial that needs to be dismissed before the user can access the main content of the page.
Showing a popup that covers the main content, may it be instantly after the user lands on the page or while they are browsing through it.
Using a layout where the above-the-fold portion of the page has a standalone interstitial, while the main content is underneath the fold.
However, some techniques like login dialogues, password-protected sites, legal notices and banners that don't take up too much space and can be dismissed easily will not be penalized.
How has this announcement affected users and publishers?
This announcement has brought joy and merriment among the end users as they hope that this new step will bring an end to the tactics that have been frequently annoying them. On the other hand, publishers are mourning on this declaration.
Rafat Ali, the founder of travel news site Skift, has shown his grief by tweeting, "Now Google wants to define how publishers run our audience acquisition strategies. Will hurt email newsletters most." But, he also mentioned that the popup that his site uses to invite readers to sign up for an email newsletter doesn't appear on the first page that users land on. So, he believes that his site is partially protected against penalty.
Other publishers like Rafat Ali will definitely want to monitor Google's update carefully for fear that they may be penalized.
How significant is this new update?
Google's Product Manager Doantam Phan stated, "This new signal is just one of hundreds of signals that are used in ranking." He also said, "The intent of the search query is still a very strong signal, so a page may still rank highly if it has great, relevant content."
These statements imply that the penalty may not be as significant or won't affect some publishers as much as others. So, publishers will only have to wait until next year to see how successful and effective this update turns out to be.