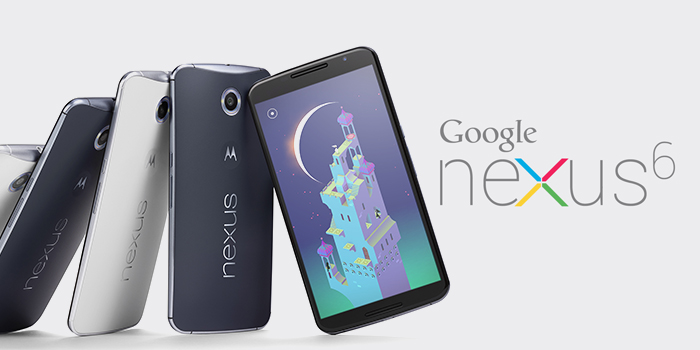 Google's much awaited Nexus 6 is set for pre-orders in India. A product of US based Motorola, Nexus 6 is the first phone to come with Android 5.0 Lollipop pre-loaded in it.
Powered with 805 quad–core processor, this gadget has surely redefined multi-tasking in an innovative manner. While on one hand its dual front facing speakers provide the best audio for games and movies, and on the other hand the 6-inch QHD AMOLED screen gives splendid clarity. Another remarkable feature of Nexus 6 is that it is powered with a Turbo Charger which gives you up to 6 hours of use with just 15 minutes of charging. Its cameras are backed with optical image stabilization and with its Dual LED Ring Flash; you can capture great photos in low light as well as daylight.
Features of Google Nexus 6 are:
3GB RAM, 32GB or 64GB ROM, no microSD card slot
3220mAh battery w/ Qi wireless charging
2MP and 13MP cameras
4G LTE, HSPA+, Bluetooth 4.1, Wi-Fi ac, GPS
7GHz quad core Snapdragon 805 SOC
Available in midnight blue and cloud white options, the price of Nexus 6 starts at Rs.44,000 for 32 GB and Rs.49,000 for 64 GB. Apart from Playstore, it can be bought in India only from the homegrown e-commerce giant Flipkart.