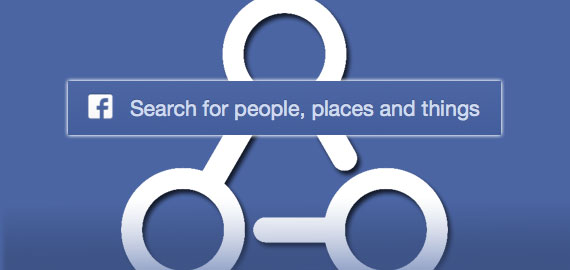 If your Facebook account is set to US English, you might find that your account has added a new feature from today.
As of Monday, Facebook graph search is open to the masses. Graph search is Facebook's ambitious attempt to turn your social network into a personalized search engine.

It is live for hundreds of millions of English speaking users today, the first serious option for searching a social-media site that blocks Google's access to much of its data. Every new service of Facebook rolls out comes with its own privacy scare. Graph search is built to help people pluck meaning from the overwhelming amount of data on Facebook.
Unlike traditional search tools, Graph search fetches everything that the user has personally touched or shared or liked. These can be links, images, documents or friends. It's an attempt to keep hold of an active user base by keeping them on the site for longer.
Say for example: if you search "photos of my city", you'll see photos your friends took and shared, as well as public photos. The same search will yield different results for different users given they have different friends.
However, it helps if everyone in your network has liked lots of stuff, Books, movies, restaurants, musicians, etc. You can ask Facebook questions about your friends and find out results quickly. This includes things like the places they live or have visited, their geo-located photos, and the Facebook pages and interests they've "Liked".
Facebook is also working on how to get users to "check-in" to venues they visit and leave a review when they leave. The social network is already planning to expand its search engine later on to integrate with the third party services like those for restaurant or hotel recommendations, or streaming music apps.
Graph search is an important tool for Facebook as it prepares to sell demand fulfillment ads, but the company has taken a conservative approach to monetization and is yet to announce graph search's mobile rollout.