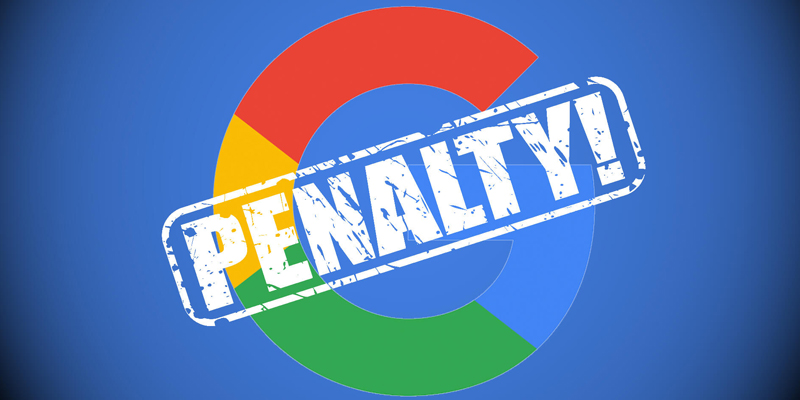 Google is what can make your website unnoticed to unbeatable; and it is the same Google that can revert your site from being unbeatable to unnoticed! You just need to know the rules. If you want to stay in the good books of Google so that it shows you higher on SERPs, you need to know and follow the rules it has set up for the same. And, if you break those rules, you will go invisible in no time!
Obviously, you don't want to go invisible; you always want to go higher up the ladder on SERPs. So, for this, you need to stay away from all possibilities of Google penalizing you. And, to be able to stay away from the penalties, you first need to understand what they are and how they can be issued on you. Google always wants to provide its users with the best service, which is why it has set a few algorithms that websites must follow to rank high on SERPs. Moreover, these algorithms constantly change and evolve for the betterment of the users. And, if at any point of time, the search engine finds you gaming with any of the algorithms, your site will be banned from the listings! This is why it is important that your site always follows the latest algorithms not only to ensure that it stays away from the opportunities of penalties, but also to rank higher on SERPs. And, this is where an expert digital marketing company in India can help, as they are always updated with the latest up-to-the-minute changes by Google, and have the knowledge of marketing websites in the best way possible for the finest results.
Understanding Google penalties
Restricted content – Google disgraces ads for sensitive topics. This is why websites related to alcohol, pharmaceuticals, pornography, etc. need approval from Google to go live.
Prohibited content – Google does not allow ads that promote forged goods, dangerous products, or any kind of inappropriate services. All of these lead to automatic ban.
Prohibited practices – This includes cheating the system or using it to spread malware. Also, Google states that if you wish to collect any form of data from users, you need to use a secure landing page, and let users know where the information will be used, and how they will benefit by sharing the data. If this is not done, Google will consider your actions as spam, and you will be shut down.
Editorial and technical quality – Google wants all the ads to look good and read well. So, stay away from anything too gimmick or generic.
Preventing Google penalties
Make sure you aren't violating any of the above rules set by Google. Depending upon how bad the violation is, you can be banned from using AdWords on one or all of your domains. This means that even a small mistake can lead to your genuine domains being banned; so you need to be very careful with Google. Remember that it is very difficult to get out of a Google penalty. So, if you think there is anything shady about your site, find it and reverse it immediately before Google detects it. This is why it is always suggested to hire a professional digital marketing company in India to help with your marketing and error fixing; so that you can avoid months/years of penalties, and in turn, business destruction.