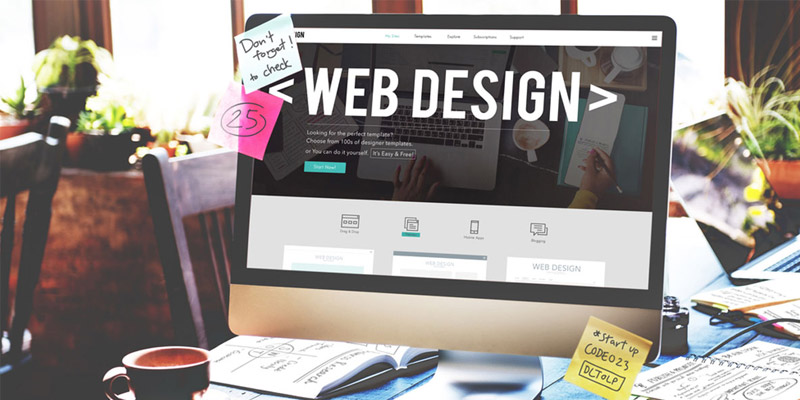 Having a great web design is important to prove to your audience that you are professional and can provide them with what they need. And, because you are designing for your audience, you need to make sure that you put in not all that you wish, but all that your audience wishes. You must design your website from the user's perspective if you want to create a successful one. Here are a few simple yet important things you must keep in mind while designing a website. and, if you want to be saved from the hassles of all this, you can simply hire the most professional web design services in Bangalore, and leave it up to them.
Keep it simple
Simplicity is the most important rule of thumb today. You need to attract your users in the first few seconds of their visit on your site so that they get engaged and further browse through it. And it's obvious that if you have a cluttered page with too much information clubbed together, users won't be able to find what they are looking for. The simpler a site, the better users can scan through and understand what the site is about. And once they feel comfortable, they will likely go through all the pages and content on your site.
Have a visually appealing layout
The three important elements of a website layout are colours, text, and white space. You need to blend them all well in order to have a visually appealing page. Use not more than 3-4 colours on a page, and make sure they blend with one another well. Do not use more than two font styles and three font sizes on a single page. You can use one font style for your content and the other for the headings and sub-headings. Don't incorporate too many styles or it will make your site look unprofessional and messy. Another important thing you must keep in mind is the whitespace you provide. There must be enough space to separate different pieces of content so that each piece gains their own required attention.
Upload organized content
The content you provide, no matter how valuable, will be of no use if it isn't organized. If you provide a huge chunk of text containing 1000 words, you can't expect your readers to go through it. On the other hand, if you break down the same content into smaller paragraphs with headings, and provide bullet lists wherever necessary, it will be easier to scan and will have more users engaged.
Avoid pop-up windows
Pop-up windows are a strict no-no! This is one of the worst things on a website that annoys the users. A majority of users leave the site because of the annoying pop-up windows. So, avoid all sorts of pop-up windows if you don't want to lose out on your users and increase the bounce rate on your site.
Provide contact information
Providing all sorts of information that can help users to contact you will have users trusting you better. When they see that you have all your details listed, they will be sure that you can be trusted upon and that they can rely upon you in case of any issues or queries. Provide them with all sorts of information like address, phone number, email id, fax, etc.
Provide a search box
This small and important element is often neglected or forgotten to be added on the site. You must put in efforts to help users easily find what they are looking for. Providing a search text field on your site helps do just that. Users can easily type in what they wish to find, and your site can come up with the relevant answers. Place your search box on the top of the page where it can be easily seen.
Send email newsletters
You can let users know about new posts and updates, new products and services, new promotional offers, and a lot more by notifying them through an email newsletter. This is a great advertising method to increase traffic coming in to your site. However, for this you need to have the users' consent first, which comes only when they trust you and are interested in you.
Check for browser compatibility
Different users use different media and different browsers to surf the Web. If you want to cater to all types of audiences, you need to test your website on all screen sizes and platforms. You need to ensure that your site works just perfectly on every device with different screen sizes, and on every browser.