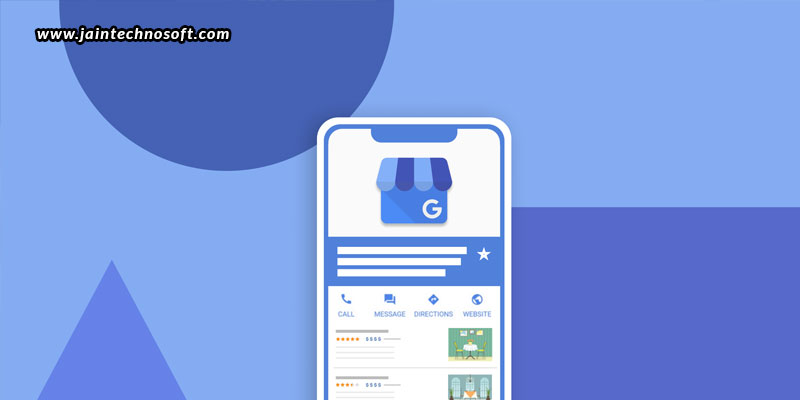 With almost everything gone online, it's no longer an added benefit to have your business in an online directory; it's actually a must-have. There's so much that you can do to keep yourself updated and evident against your competition. But not every small business can afford to do so. This is why, keeping your budget and resources constraints in mind, we've come up with one easy and rewarding idea – getting your business listed on Google My Business. Wondering why? We'll let you know in the blog below.
What is Google My Business?
Before we go any further into the why and how of getting listed on Google My Business, let us first try to understand what it is. Google My Business is a virtual phonebook that makes your business easier to find on Google, helping you to reach potential customers who would otherwise not know how to find you. The best part is that it is an absolutely free tool, which helps your business listing show up alongside other related local businesses, whenever someone looks up a related term. Your business listing will show up all vital information like your phone number, address, website, working hours, review ratings, etc. on one single screen, making it easy and convenient for your potential customers to learn about you.
Why should you use Google My Business?
91% of people use search engines to find information.
90% of the search engine market share is covered by Google.
97% of people learn more about a local company online than anywhere else possible.
46% of searches on Google have local intent.
64% of consumers have used Google My Business to find contact details for a local business.
16% of businesses receive more than 100 calls every month from Google My Business.
All these clearly indicate why you must use Google My Business. Furthermore, Google My Business analytics has proven that 56% of actions on Google My Business are website visits, 24% are calls to the business, and 20% are direct searches. Google My Business is thus the best place you can have your business listed today, whether you're looking to create a listing for your business, or to boost your local presence.
Benefits achieved from Google My Business
1. Entry into the Google 3 pack
Have you noticed how only local listings are now shown above organic results on Google SERPs? The first-page preview holds a limited 3-pack format at the top to gain attention towards the local businesses related to the search term. If you want to get your brand into that list of three, you can begin by creating a free Google My Business listing. And, let us help you know, brands that show up on Google's local 3 pack have seen to achieve a monstrous 700% boost in clicks!
2. Building of trust
Brands that show up at the top of SERPs on Google are three times more likely to be considered as reputed by consumers. That's because people know that brands who get listed on Google My Business have to first undergo a thorough verification process. This enables a trustworthy environment that users can rely upon.
3. Increase in traffic
With a Google My Business listing, you are 70% more likely to attract potential customers, pulling in a general 35% more clicks to your website. This way the traffic coming onto your site will increase, thus increasing the likelihood of making more sales.
4. Boosting of sales
More than 80% of people rely on Google Maps to search for a nearby business. Whenever they're looking to purchase a product or book a service, they'll mostly type in Google Maps to locate what's available nearby. Customers who find a brand through Google Maps is found to be more likely to make that purchase.
5. Gaining a competitive edge
More than 90% of people make their buying decision only after reading reviews about a product or service. A Google My Business listing helps customers review your business through the feedbacks that other customers have posted about your brand. This will also help you know where you are going wrong through any negative feedbacks, which you can improve upon to boost your impact and gain a competitive edge over others.
6. Performance improvement
The more you understand and learn about your customers, the better you'll be able to target. A Google My Business listing will help you know who your customers are and how they are engaging with your business. This can help you know how your business is performing to understand what's working and what's not. So you know what you need to modify and improve upon to improve your performance.
Final Words:
With all these benefits mentioned, there's no reason why you wouldn't want to get started with Google My Business. So, set up your Google My Business account today, and see how your business boosts up! And for further local SEO success for the year 2021 you can partner with a professional digital marketing company in India, who'll take care of every marketing and SEO effort required to take your business higher.