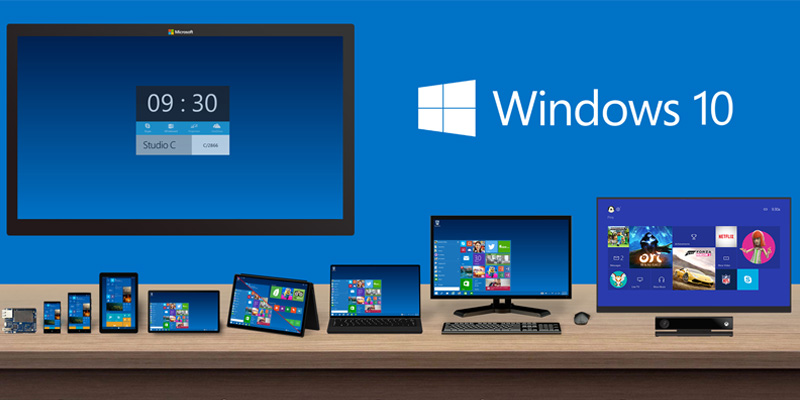 Microsoft states that Windows 10, which has been released on 15 July 2015, is the final version of Windows. Now on, Microsoft will not come up with major version releases but, will only update this version from time to time. Windows 10 has come up with many cool features that are going to help the web designers in a great way.
Microsoft is most widely used on desktops for personal and professional use. When Windows came up with mobile devices, it didn't achieve great success. But, its latest release, Windows 10 is completely advanced and Microsoft ensures it to be the first fully responsive OS, leaving behind Android and iOS! Windows 10 will run superbly on all hardware devices, including smartphones. Microsoft is going to come up with atleast one mobile device this year and says that it wants to deliver a few high-end consumer devices in the future. This is not all! Windows 10 is also going to power Microsoft's Xbox One console, which will bring desktop browsing standard to TV!
One of the biggest additions to Windows 10 is the updated version of Cortana with better functionality. With Cortana, you will be able to search the web better, add calendar appointments and much more. This is Microsoft's personal intelligent assistant that currently works only in USA, UK, China, France, Germany, Spain and Italy. It is soon going to be spread to countries like Japan, Australia, Canada and India, and later to Brazil and Mexico. The significance of Cortana is the speech factor. Searching on the web by typing compels us to write shorter phrases. But, searching by speaking will make it easier to search with longer sentences. The arrival of searching through speech will make better clear and quality content more essential.
Microsoft has always emphasized on a large range of applications that consist of those used for professional purposes like the ones included in Microsoft Office. Windows has always been a high-budget operating system but, ensures security and stability. Windows 10 is an improved version of Windows 8 in terms of apps and security. Microsoft is also working to make apps and games look great across a full range of devices.
Windows 10 will be constantly updated and developed from time to time – even several times a day, if required. This will bring growth of front-end technologies, the end of polyfills, great SVG support and excellent user experience. Hence, Windows 10 is a modern functional OS that will work really great on desktops, touch screens and mobiles.
This version of Windows will also help in getting the most out of your investments in training, tools and code. It ensures that it will bring more ways to target a range of platforms with the same basic code or toolset with cross platform technologies.
For the best website development services, you can contact Jain Technosoft, one of the leading web development companies in India that will help you with the best website consisting of great features. Their web developers' expertise in innovative ideas and custom web page designs, results in achieving best online results.