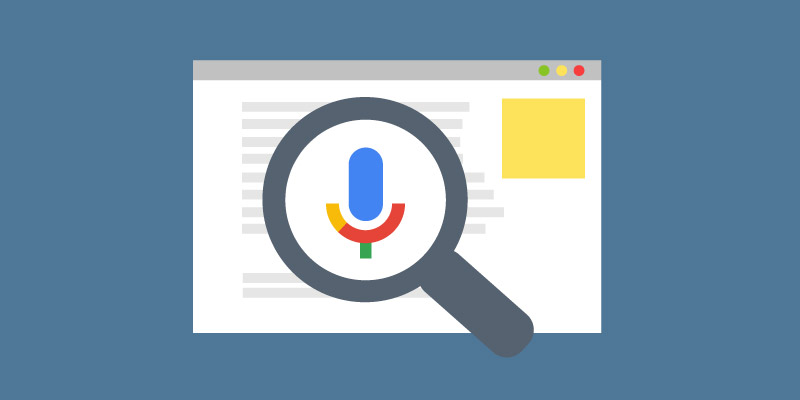 Voice searches are becoming increasingly popular now with more than 20% of queries on Google seen to be spoken. The major difference between voice and text searches is the accuracy of the results delivered. While a text is very clear about what is being asked for, a voice search earlier took lots of guesswork because there wasn't clarity in the voice and understanding. But, with the arrival of personal assistant apps like Google Now, Siri, and Cortana, making voice searches to get accurate answers to queries has become very easy. Moreover, the results that search engines present towards a voice search is most accurate today. Voice searches have been seen to get the most relevant responses in reply to the query made. This is because users performing voice search are more specific to ask what they are looking for; and as a result, get the most accurate results in only a few seconds.
As today 20% of searches are voice searches, it is estimated that by 2020, at least half of all searches will be voice searches. This is why websites are suggested to adapt to this shift that will take place from text search to voice search in the coming years. And, to optimize your web content for such searches, you must keep in mind these basics.
Long-tail keywords will take the lead
Voice searches are centered on natural language, which means that the queries posed will get longer. Any professional company who provides SEO services in India will confirm with the fact that including long-tail keywords into your content will be of prime importance while optimizing your website for voice search.
Micro-moments will be the next priority
Just as today seconds are important, when voice search takes over, micro-moments will be the top priority. Users will expect results in micro-moments, and if you fail to fulfill this demand, you are sure to be lost in the pool of low ranking websites. These are four important micro-moments that you must focus upon.
I want to know – 66% of smartphone users keep searching for their queries on their mobiles.
I want to go – 82% of smartphone users use search engines when looking for a nearby or local business.
I want to do – 91% of smartphone users turn to their phones for ideas and "how-to" content for doing their tasks.
I want to buy – 82% of smartphone users either shop online or seek advice from their phones while deciding what to buy.
FAQ pages are a must
Users always have one question or another with any brand, product, or service. So, you must add a FAQ page on your website to address common questions that your target audience might have. These searches can be generally categorized into three main categories.
Informational – Majority of users find some or the other information about a product/service/brand online.
Transactional – A great amount of population relies upon the internet for booking their tickets and making payments.
Navigational – Many users make search queries on search engines to navigate to a specific website.
Provide all kinds of what, where, why, when, and how in your FAQ pages to serve users with the most accurate information for people using voice search.