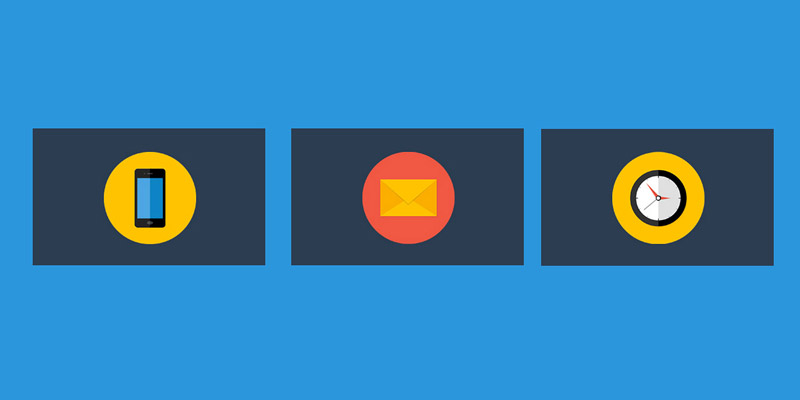 Animations have returned to the website design scenario, and they are making their way in since the past year. To be specific, it is the special hover effect that is becoming the latest design trend of 2017. But, instead of the flashy, bouncy, shoddy effects that were used in the past, they are now more sober and simple. They could have an impact on the entire screen or be as small as a navigation or direction indication, but they are simple yet eye-catchy. Here are some of the latest trends you can follow to use hover effects effectively on your website. And for other latest trends, you can get in touch with an experienced web design company in India, who can help you efficiently incorporate all the newest styles to bring your website an effective look.
Home page
You can use the entire space of your home screen as a hover effect to delight the users. Having a great engaging introductory page to your website can charm your users. However, the trick with a full page hover effect is that you must be careful not to annoy or frustrate your visitors. Keep a dark flat background with easy-to-read text in contrasting colour, and allow the hover effect.
Navigation and menus
You can use hidden navigation – the latest style – on your website to provide enough space on your page while also providing users with all possible functionalities. This could include growing and fading of a hamburger menu button that shows up on hovering over, appearing from the side or top, which otherwise remains hidden. You could have the menu changing colour when hovered over to let users know that it is a clickable element. A small arrow can bounce in the corner in case of more content that can be scrolled to. However, these tiny elements need to contrast with the background so as to grab the attention of the visitors, while providing them direction and navigation.
Buttons
When you have a call-to-action button on your page, you want all your visitors to click on it and engage them for longer on your site. So, how can you get this to be achieved? You can encourage users to click on your button with the help of a simple animation. The animation could include changing of the button's colour, or letting users know what will happen with a click through an indicating text when hovered over.
Forms and fields
Almost every website has a form and fields section for users to fill. They are built with the intention of getting some information about the users. Therefore, the main purpose of this segment is to gain attention from the users and prompt them to fill up the form. Instead of having boring forms, use hover effects and animations to make your forms lively and active, which will add user interest to the segment.
Hover animations need to be used with great care and caution so as to provide only the required amount of movement on your page. Hiring a web design company in India can help take care of it to provide only meaningful amount of animation to your pages so as to provide for engagement, while not distracting users from their actions.